Education Matters Group – Tip of the Week 2019/20 – First Impressions Matter!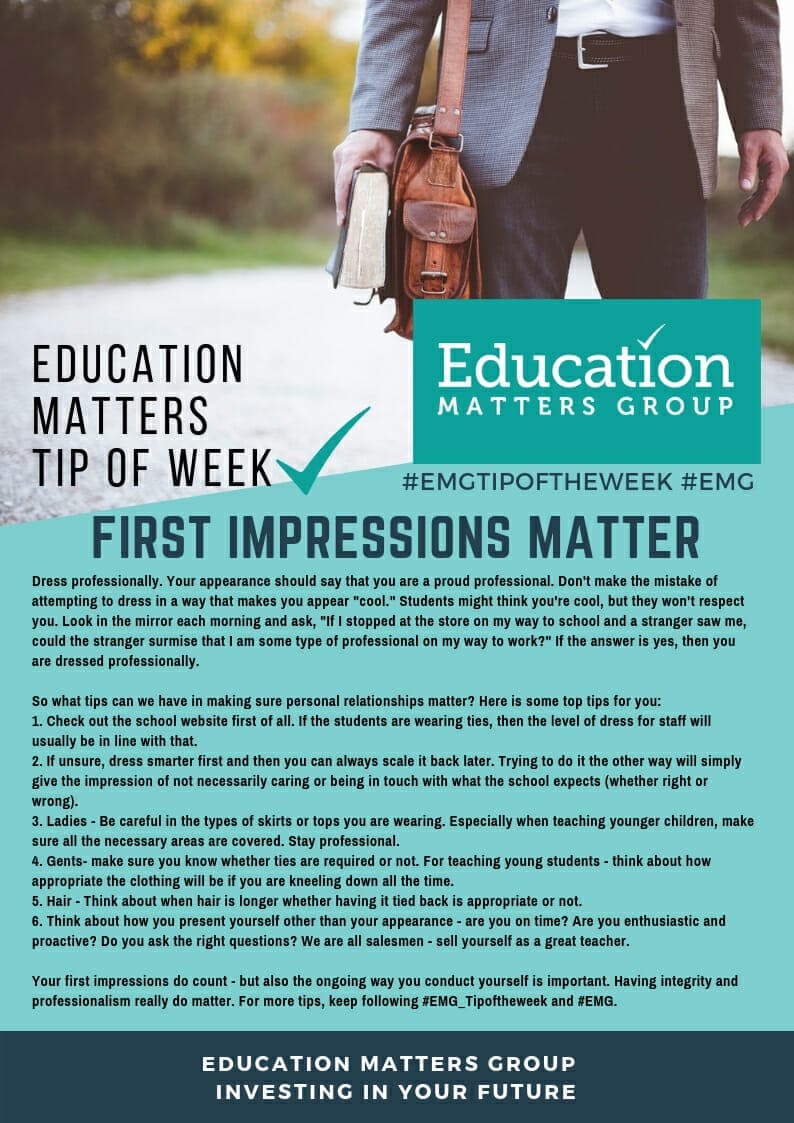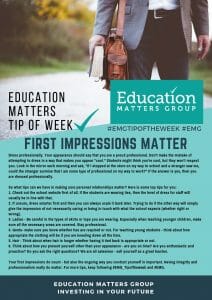 Dress professionally. Your appearance should say that you are a proud professional. Don't make the mistake of attempting to dress in a way that makes you appear "cool." Students might think you're cool, but they won't respect you. Look in the mirror each morning and ask, "If I stopped at the store on my way to school and a stranger saw me, could the stranger surmise that I am some type of professional on my way to work?" If the answer is yes, then you are dressed professionally.
Read below for our tip of the week on how "First Impressions Matter" –Follow us on #EMGtipoftheweek #EMG for weekly tips.