Education Matters Group – Tip of the Week 2019/20 – Influencers Matter!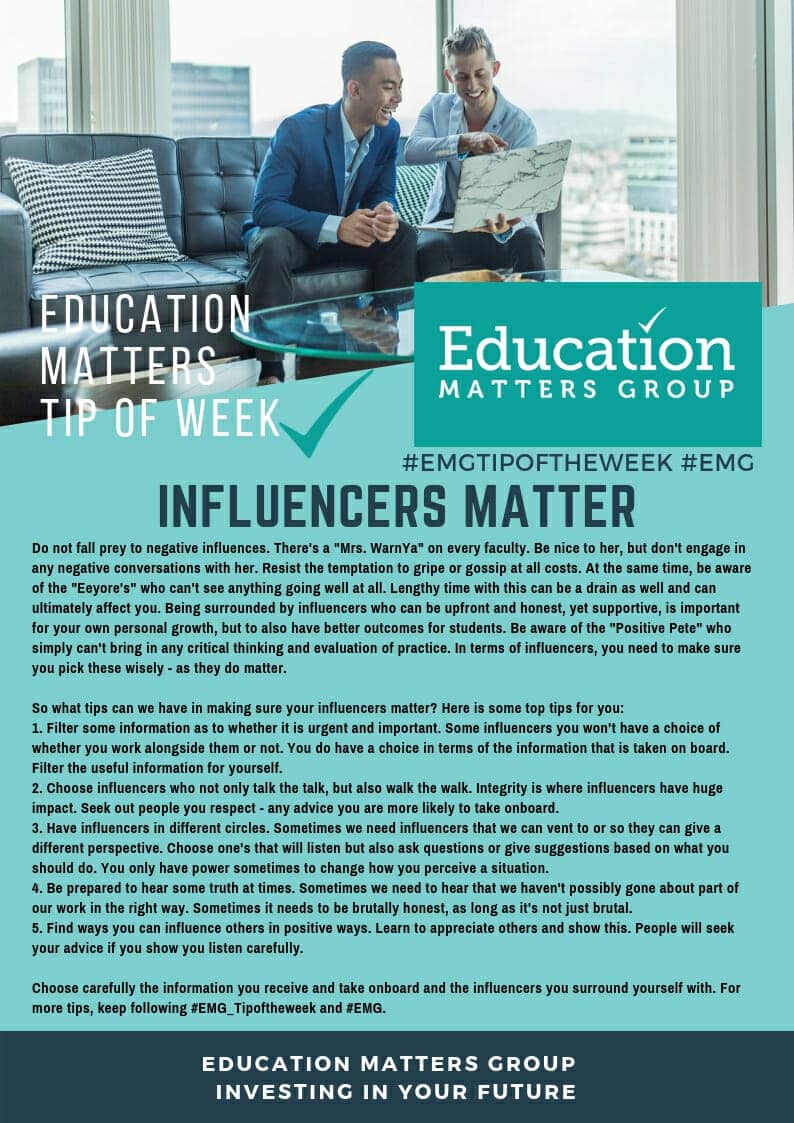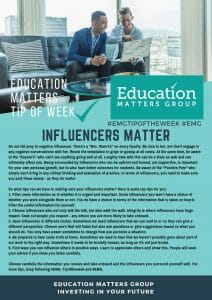 Influencers Matter
Do not fall prey to negative influences. There's a "Mrs. WarnYa" on every faculty. Be nice to her, but don't engage in any negative conversations with her. Resist the temptation to gripe or gossip at all costs.
Read below for our tip of the week on how "Good Questions Matter" –Follow us on #EMGtipoftheweek #EMG for weekly tips.