Education Matters Group – Tip of the Week 2019/20 – Positivity Matters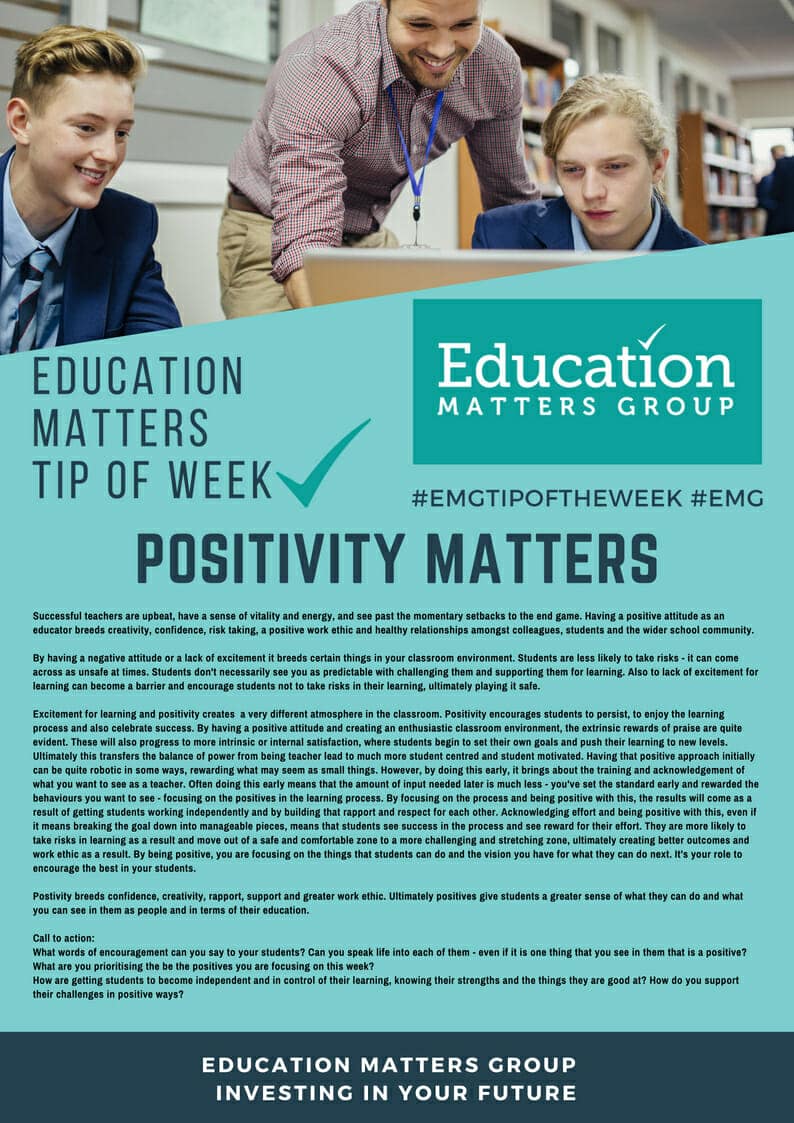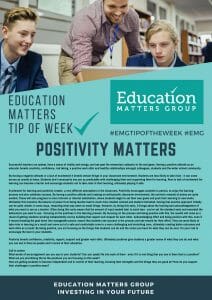 Positivity is important in a school. If we can't look for positives in all situations, then it is a very tough road. Ultimately we should be making all paths as smooth as possible and as positive as possible.
Read below for our tip of the week on how "Positivity Matters" –
Follow us on #EMGtipoftheweek #EMG for weekly tips.