Education Matters Group – Tip of the Week 2020/21 – Expectation Matters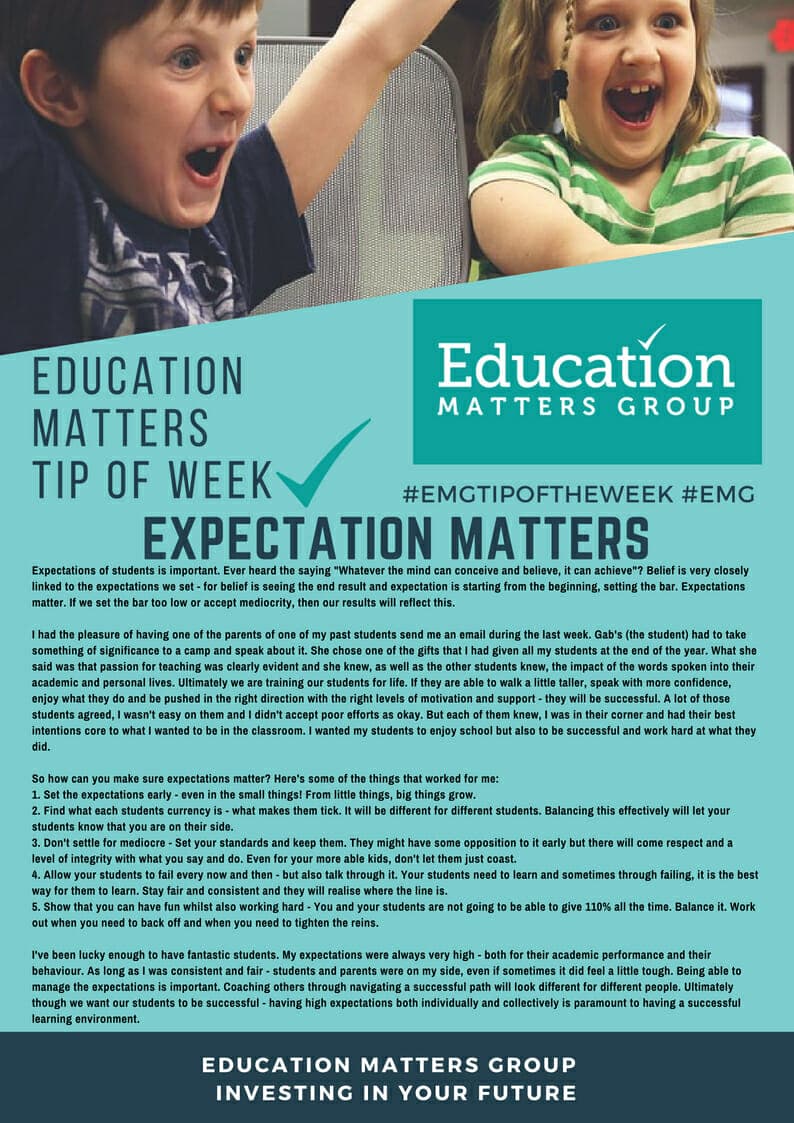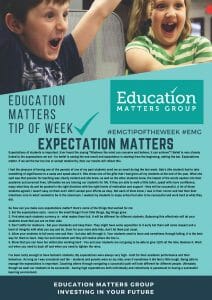 Ever had the scenario of playing sport and not aiming at a target- just hoping for the best?? How well did that go for you? When we don't set an expectation and hope for the best in our classroom, the same sort of result happens. You see when we intentionally go for a target, set ourselves up to hit the target – we are more likely to be successful with this. Combined with the discipline and practice, we create a routine that incorporates expectation, encourages excellence and is intentional in getting the best outcome possible!
Intentional direction + Disciplined approach + Practice and routine + incorporating expectation = encourages excellence & leads to best outcomes
Read below for our tip of the week on how "Expectation Matters" –
Follow us on #EMGtipoftheweek #EMG for weekly tips.