Education Matters Group – Tip of the Week 2020/21 – Good Starts Matter!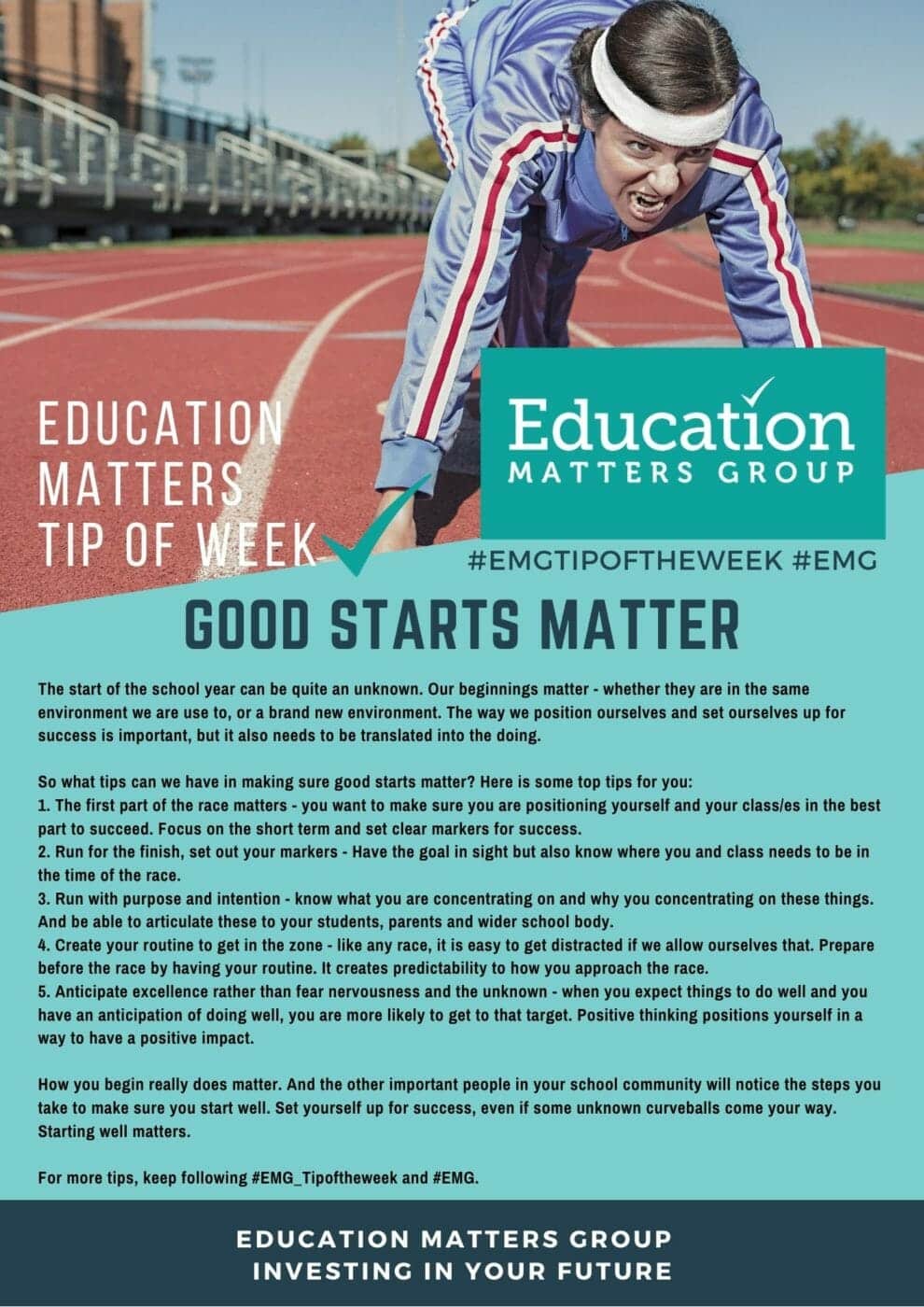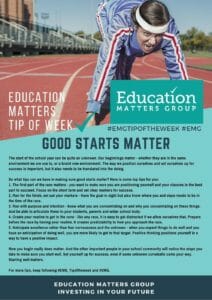 Good Starts Matter!
How we begin the year matters – whether it be brand new or stepping into an environment we are familiar with. Even with uncertainty, having a plan to start the year in a positive way, focusing our mind and actions on the right things makes a difference.
Read below for our tip of the week on how "Good Starts Matter" –Follow us on #EMGtipoftheweek #EMG for weekly tips.