EMG Quote of the Week – It's Not Just Your Students Who Are There To Learn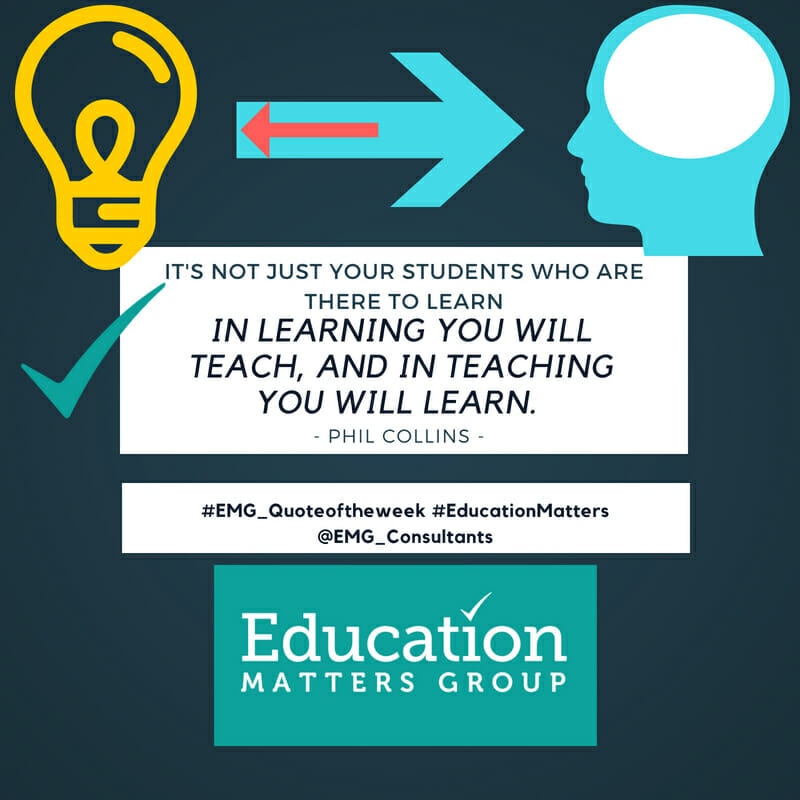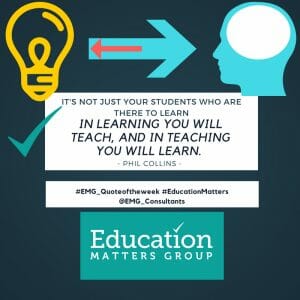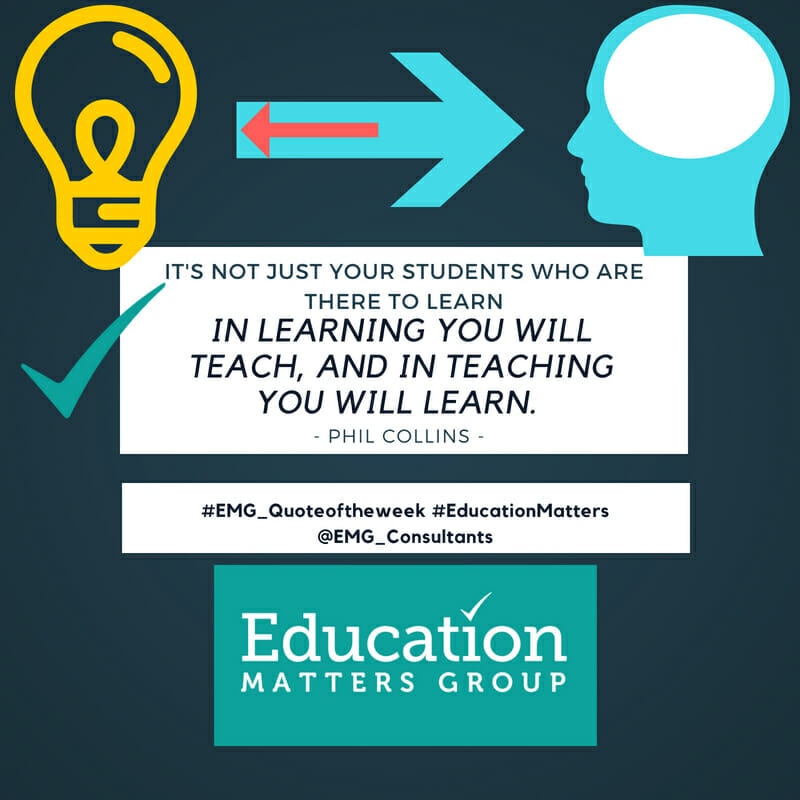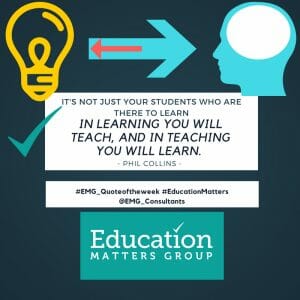 In looking at this quote we are reminded that we need to model the behaviours for learning – that learning doesn't stop and end once school is finished. IT's a life long process. Also trying out some of the techniques for learning on yourself will test how effective they are and also will indicate what type of learner you represent. Students need to see that you are able to learn as well. For instance, many teachers are petrified with the use of ICT in the classroom, even sometimes being scared of teaching through this medium. Using students to model other ways to achieve the same result can not only teach the rest of the class, but you may pick up a few hints as well. Having that learner approach can open you up not to vulnerability but teachability. It is about changing the mindset to continue to grow, adapt and upskill.
What skill are you looking at improving on? Can you bring this into your classroom as well?
For more quotes of the week, keep an eye on #EMG_Quoteoftheweek!
Written by Michael Dunn – EMG Consultant and Primary Teacher