EMG Tip of the Week –Okay with the Unknown Matters!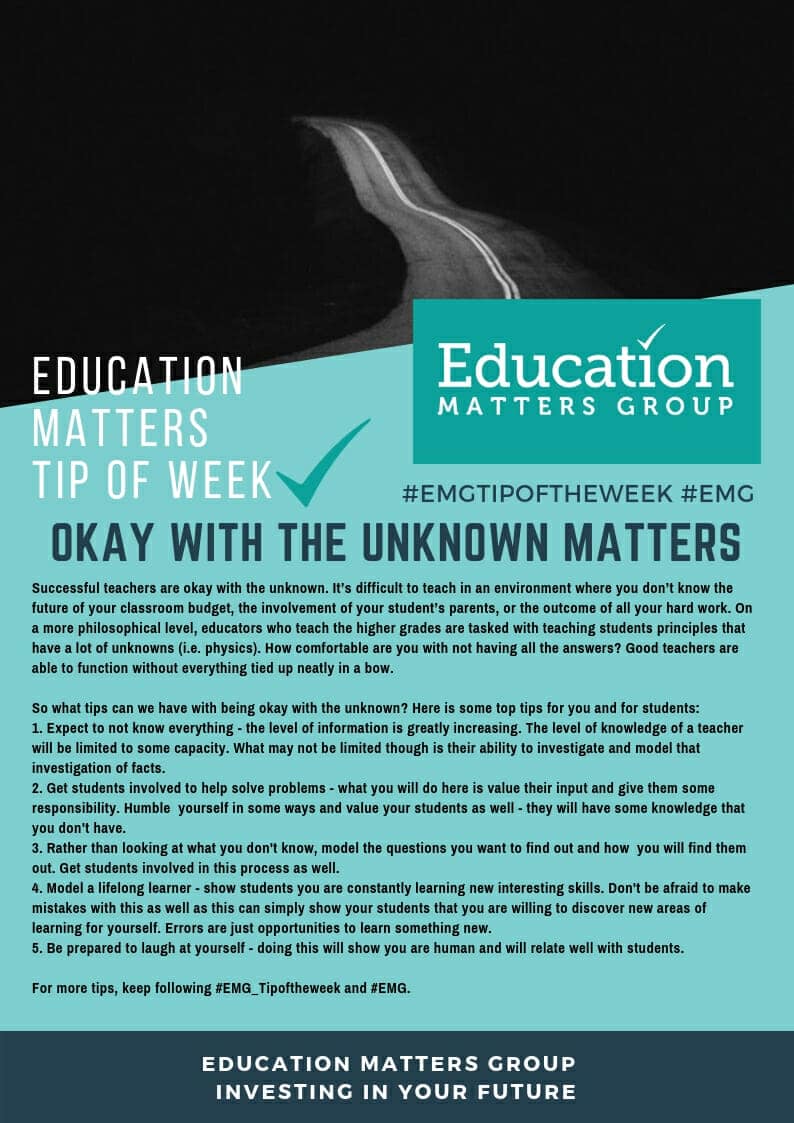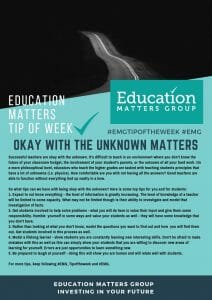 Successful teachers are comfortable with the unknown
It's difficult to teach in an environment where you don't know the future of your classroom budget, the involvement of your student's parents, or the outcome of all your hard work. On a more philosophical level, educators who teach the higher grades are tasked with teaching students principles that have a lot of unknowns (i.e. physics). How comfortable are you with not having all the answers? Good teachers are able to function without everything tied up neatly in a bow.
Read below for our tip of the week on how "Support Matters" –Follow us on #EMGtipoftheweek #EMG for weekly tips.