EMG Tip of the Week – Support Matters!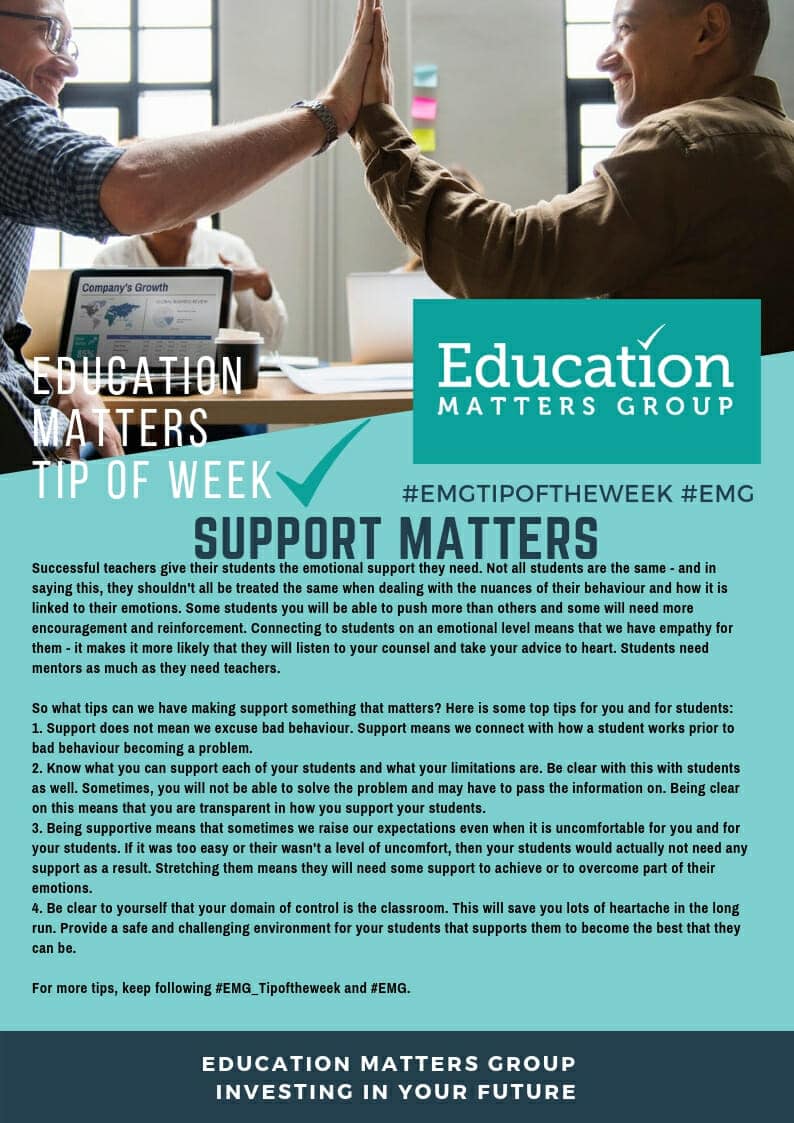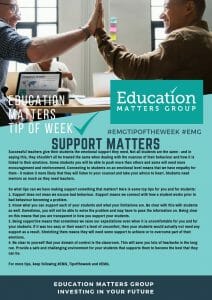 Successful teachers give their students emotional support
There are days when your students will need your emotional support more than a piece of information. Connecting to your students on an emotional level makes it more likely that they will listen to your counsel and take your advice to heart. Students need mentors as much as they need teachers. Connections and people matter, especially in teaching. Dealing with the child as a whole is important. 
Read below for our tip of the week on how "Support Matters" –Follow us on #EMGtipoftheweek #EMG for weekly tips.