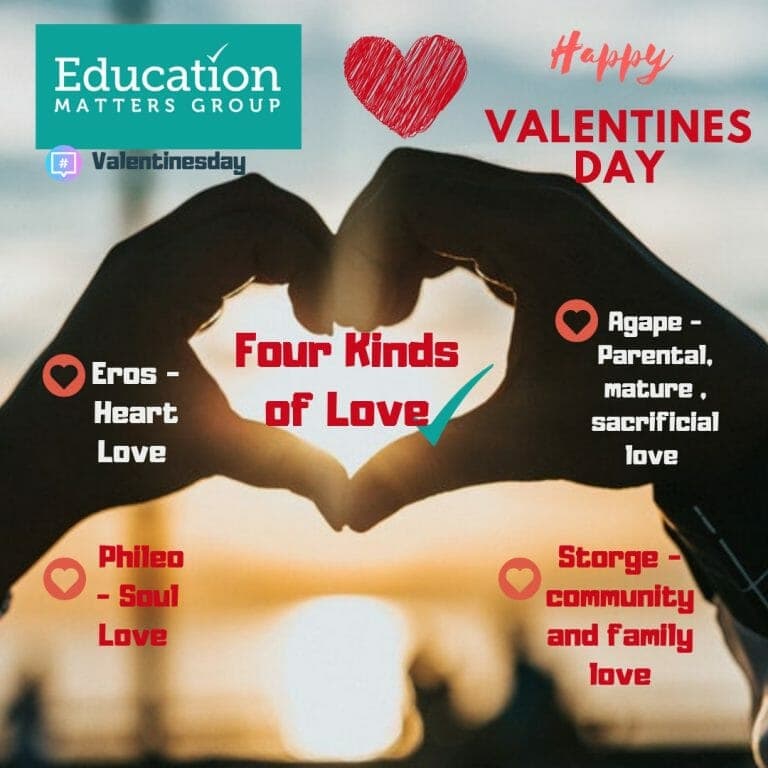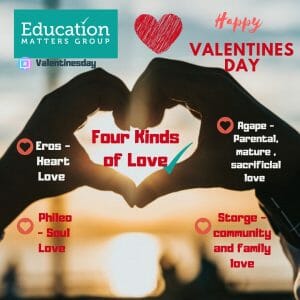 Happy Valentines Day to our wonderful clients and candidates.
We know that the Ancient Greeks had four words to describe love – Eros, (heart love), Phileo, (enjoyment, fondness, friendship), Storge (family loyalty) and Agape (unconditional love with stick-ability).
We thank our candidates how they love their work, love their schools and love the students and colleagues they work with. Through this they inspire others – literally translated as breathing life into something. Thanks for continuing to to be committed to making a difference and making #educationmatters.
#emg #valentinesday #love #themosthashtags