Meet the EMG Team – Introducing Angela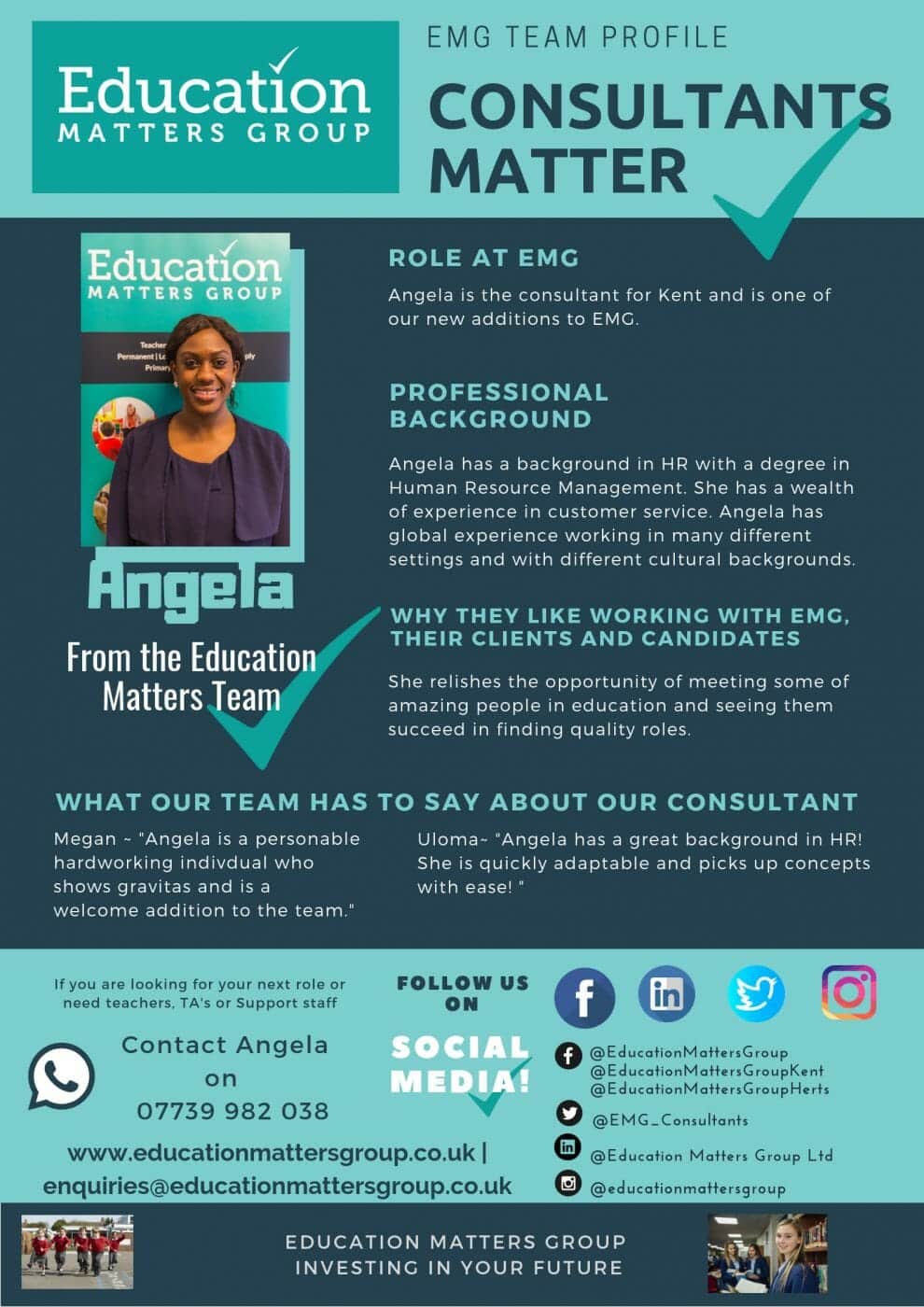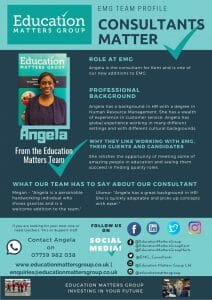 Our consultants and EMG Team matter to us! Meet our newest addition to the EMG team – Angela. Angela has joined the Kent team. She has a great deal of experience in customer service. She also has global experience working in many different settings and with different cultural backgrounds. Her attention to detail and professionalism is an asset to our team and has strengthened it even further.
To contact Angela regarding roles for Teachers, TA's and support staff or finding quality candidates for your Kent based schools, please email angela@educationmattersgroup.co.uk  or call 0773 998 2038 for further information.
#EMGteam #EMG #Consultantsmatter