Merry Christmas from all at Education Matters Group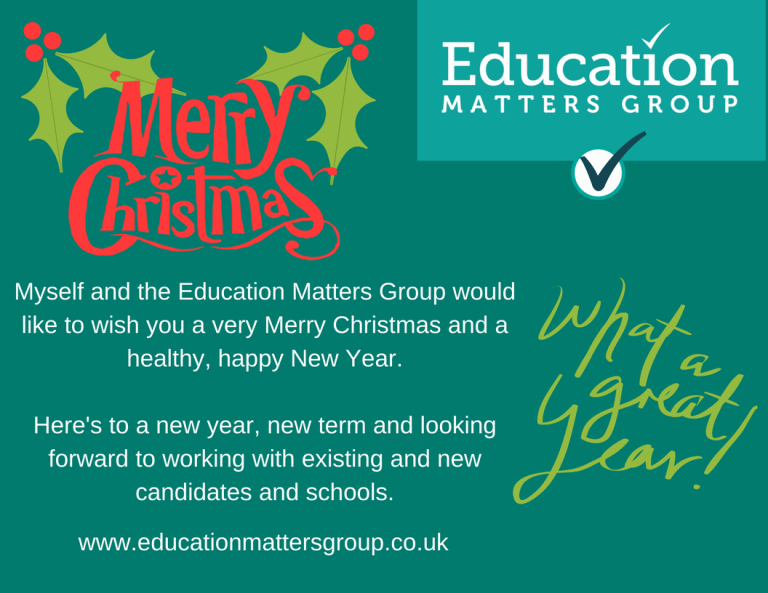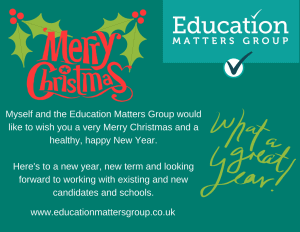 Whether you work in Education, support the education industry or as a parent we get to this time of year and are ready for a well deserved break.  The terms fly past and in particular at this time of year everyone is so very busy.
I am excited to start a new year and a new term with an amazing team, fascinating and dedicated Candidates and Clients that do an amazing job in educating our young people.
Mary Ann