Read More EMG Tip of the Week – Humour Matters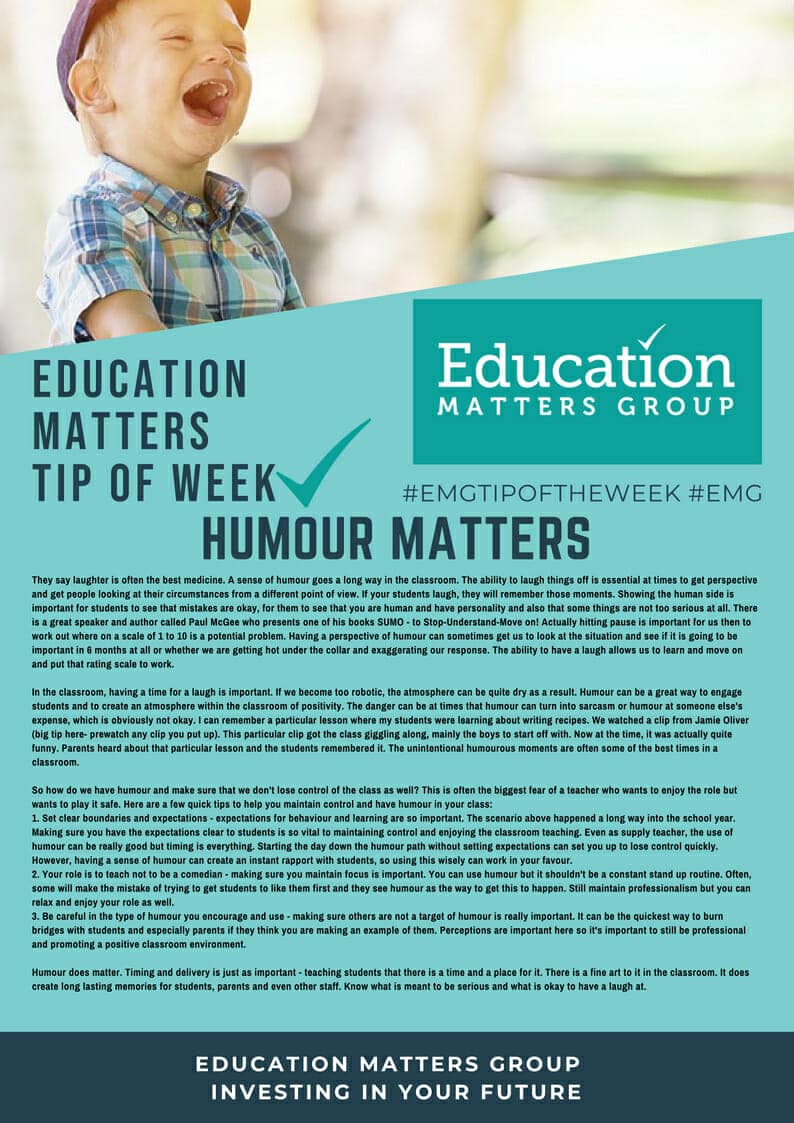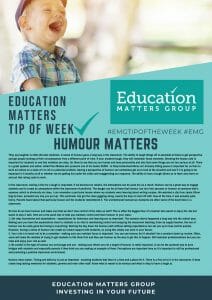 They say that humour is the best medicine. Often in a classroom humour can really work in your favour but it also needs to be used wisely. Timing is everything.
Read below for our tip of the week on why "Humour Matters" –
Follow us on #EMGtipoftheweek #EMG for weekly tips.
#Humourmatters