Read More EMG Tip of the Week – Positivity Matters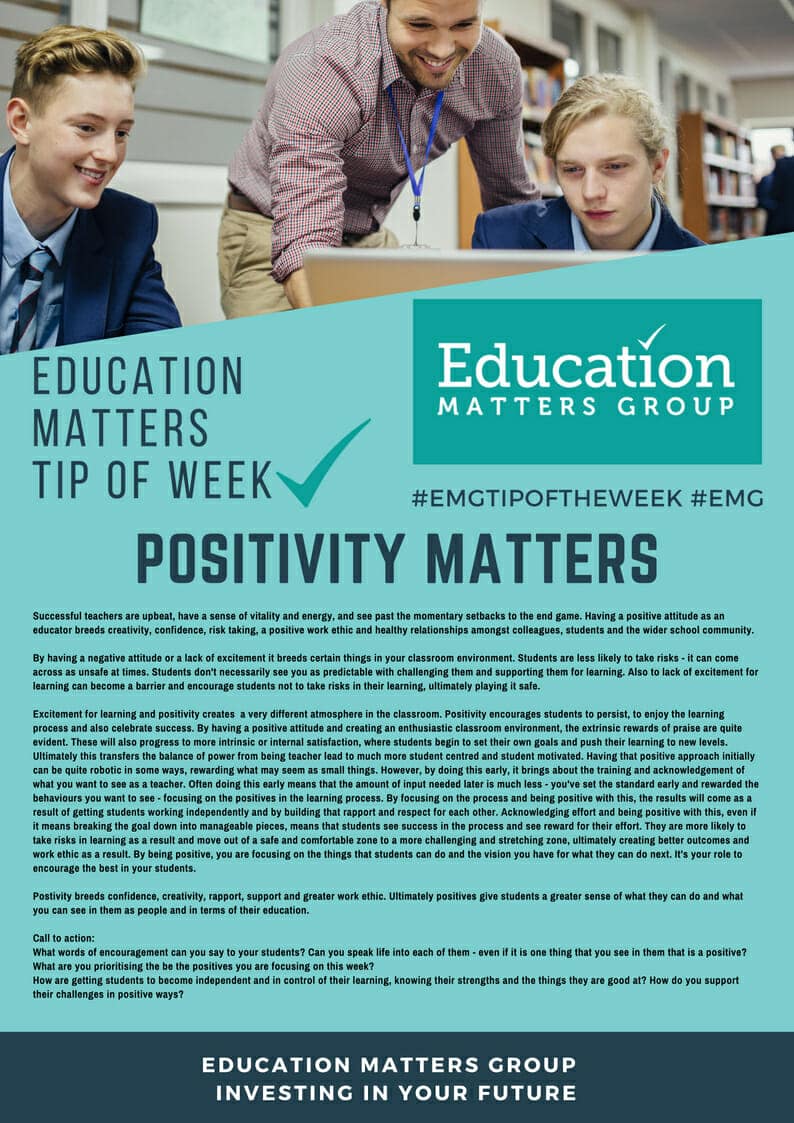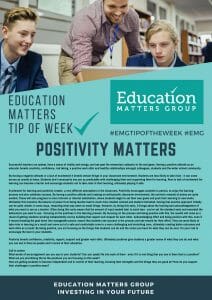 Positivity breeds positive attitudes to learning, behaviour and the overall classroom environment. Being role models for your students is something that shouldn't be taken lightly. How do you encourage and build up your students and influence them by setting an example to follow?
Read below for our tip of the week on why "Positivity Matters" –
Follow us on #EMGtipoftheweek #EMG for weekly tips.