World Cup 2018 – Russia – Knockouts – Round of 16 – Uruguay v Portugal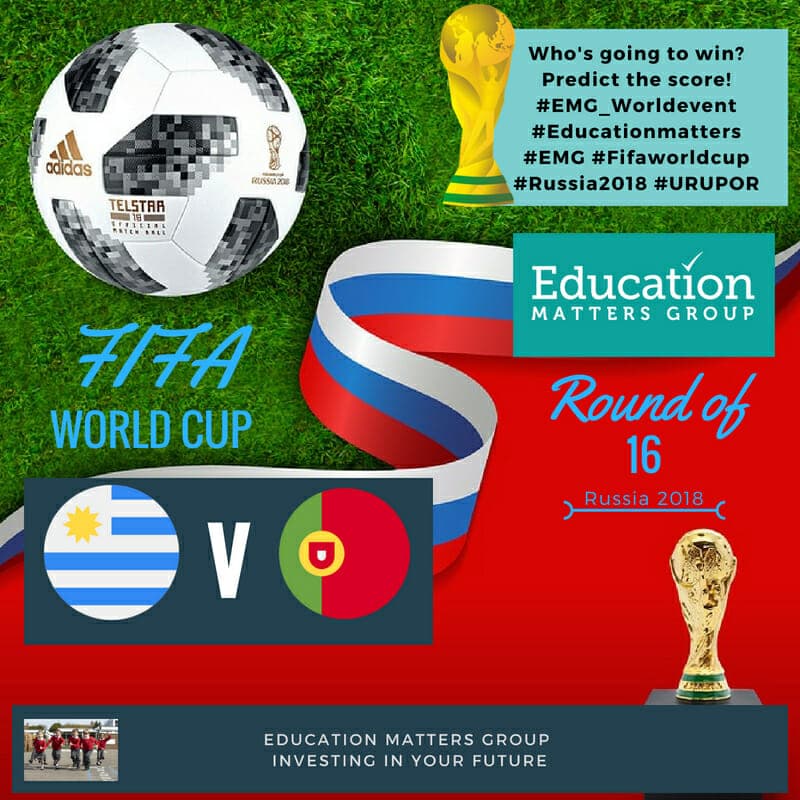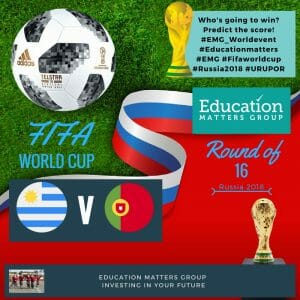 We are now into the knockout rounds – the round of 16! Win to stay alive; lose and time to go home! No second chances.
We have our consultants, some of our candidates and clients battling it out.
Game 2 of round of 16 – One of our candidates Cristina (Portugal) battles it out against our consultant Phil (Uruguay).
Who will win it? Follow #EMGWorldCup #Fifaworldcup #Russia2018 #EducationMatters #EMG