Education Matters Group – Tip of the Week 2019/20 – Direction Matters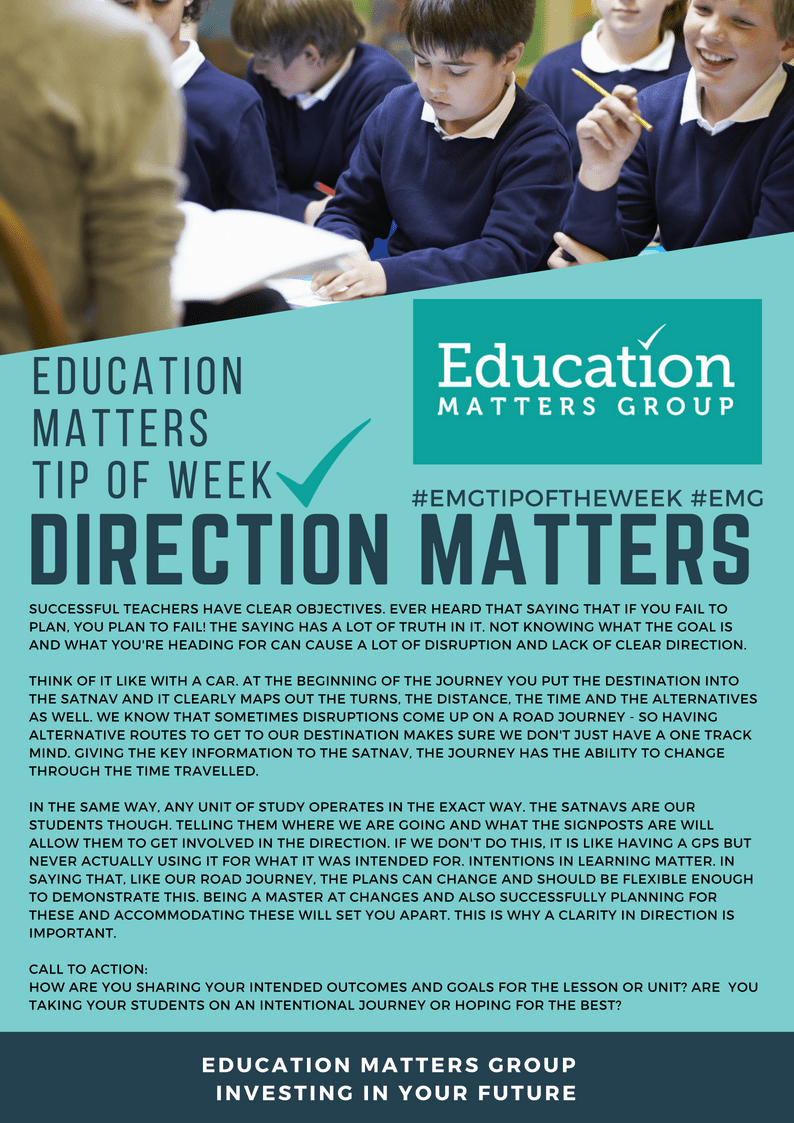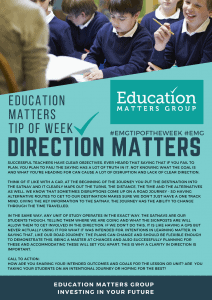 Ever got in the car without mapping out where you are going first, especially if you have a desired destination? Well our planning is just like adding the postcode into the Sat Nav. It gives us a sense of direction, where to possibly avoid, what's the shortest and most efficient path and allows us to get to our destination! As teacher's we need to be direction centred – knowing where we are going and just as importantly knowing why. If we can share the direction carefully with our students and parents, collectively we are able to achieve a lot more.
Read below for our tip of the week on how "Direction Matters" –
Follow us on #EMGtipoftheweek #EMG for weekly tips.