Education Matters Group – Tip of the Week 2019/20 – Purpose Matters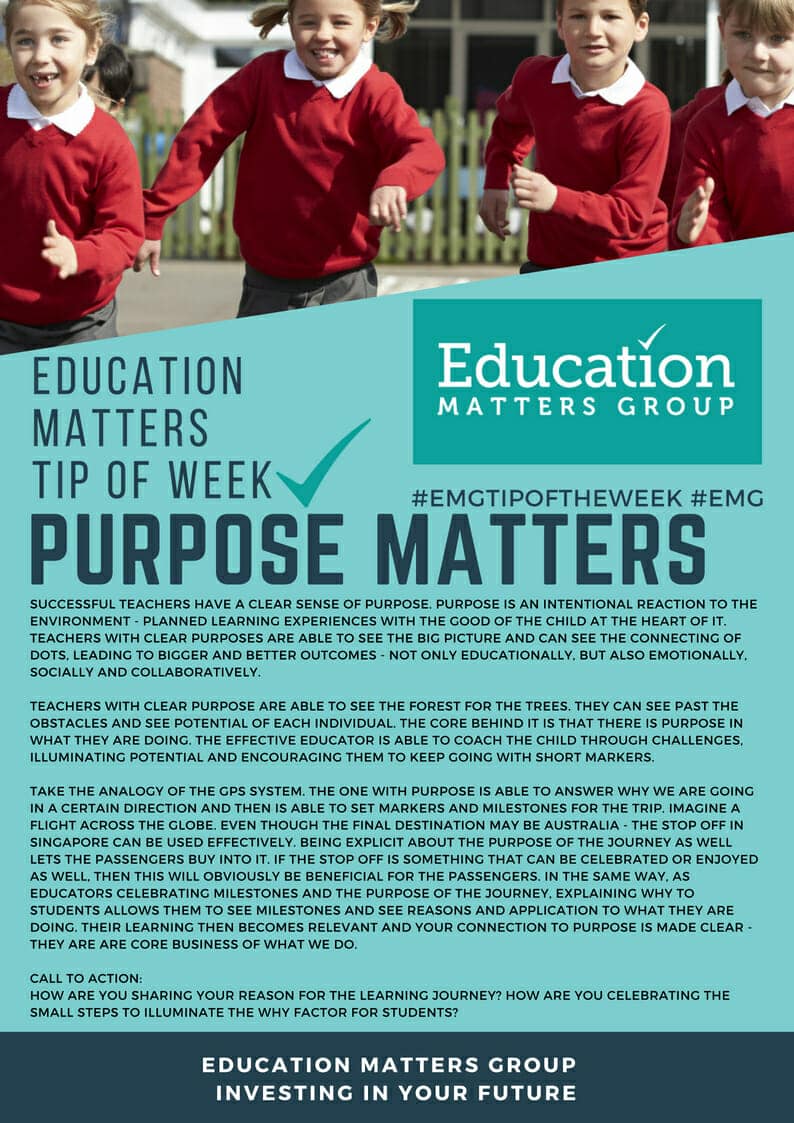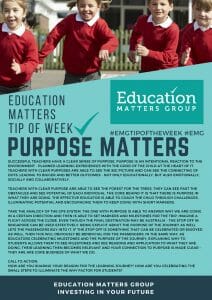 How do you know if you are doing the things that matter?? How do you navigate with purpose, making sure you illuminate gifts and talents within each student?
Read below for our tip of the week on how "Purpose Matters" –
Follow us on #EMGtipoftheweek #EMG for weekly tips.