EMG Quote of the week -The most important person you will talk to today is…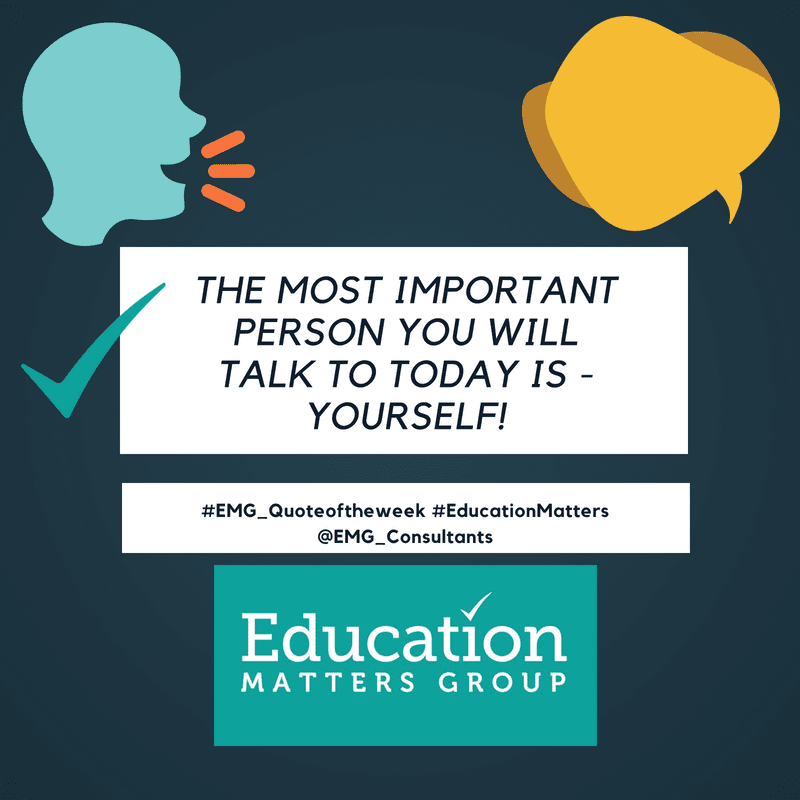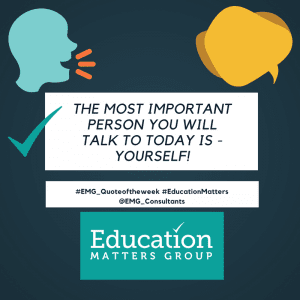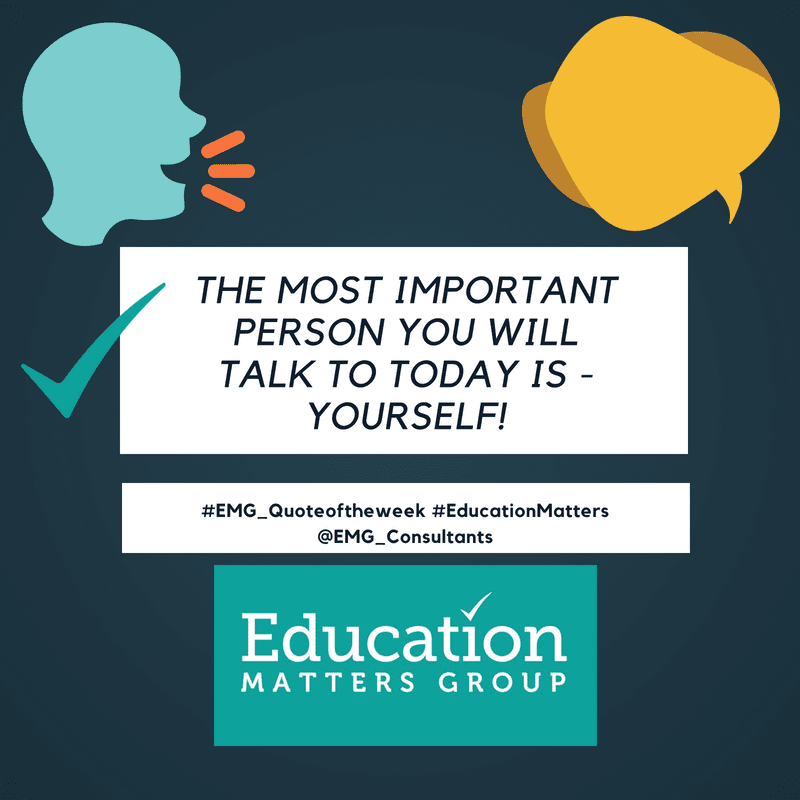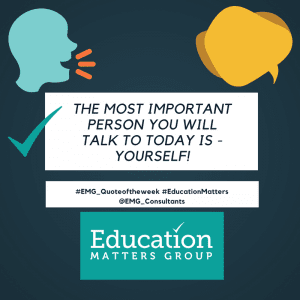 EMG Quote of the week: "The most important person you will talk to today is – yourself" ~ The Sumo Guy
As an educator, there is always constant conversations in around the workplace. Target setting, student focus, professional development – the list goes on. Often though the most important conversation we have is with ourselves. Often we can be our toughest critics – sometimes to detriment to our performance and well-being. It's therefore important that the soundtrack to your day involves some positives and pats on the back. Some of us are lucky to have great managers who recognise the need to pump up and lift staff – keeping an eye on their well-being and overall positivity. Ultimately it is important to look after yourself and be kind to yourself as well.
What's on your internal playlist? Is it building you up?
How are you rewarding yourself for some of the goals you are setting?
For more quotes of the week, keep an eye on EMG_Quoteoftheweek!