New Beginnings Are Just Around the Corner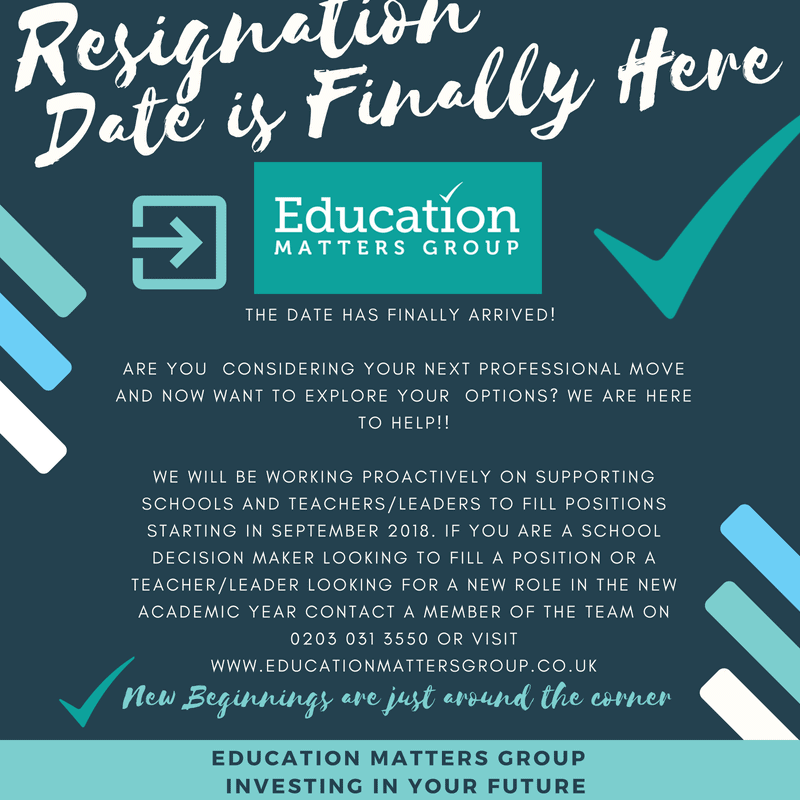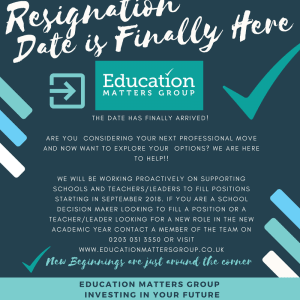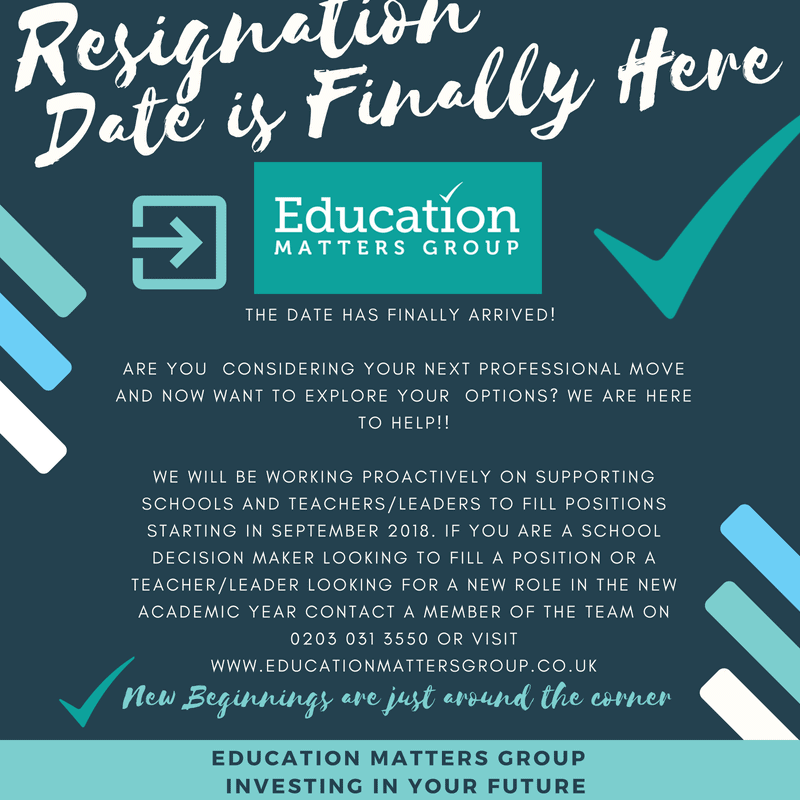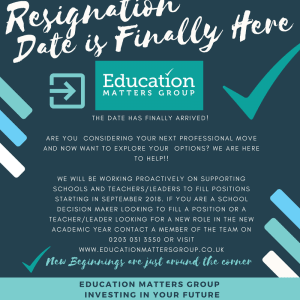 Considering your next move? We want to hear from you!
We service London, Kent and Hertfordshire. Contact us at Education Matters to have a confidential chat about possible options for yourself going forward into the 2018-19 academic year. We work with Primary, Secondary and SEN schools across these areas.
Give us a call on 0203 031 3550 or email enquiries@educationmattersgroup.co.uk .