EMG Tip of the Week – Assessment Matters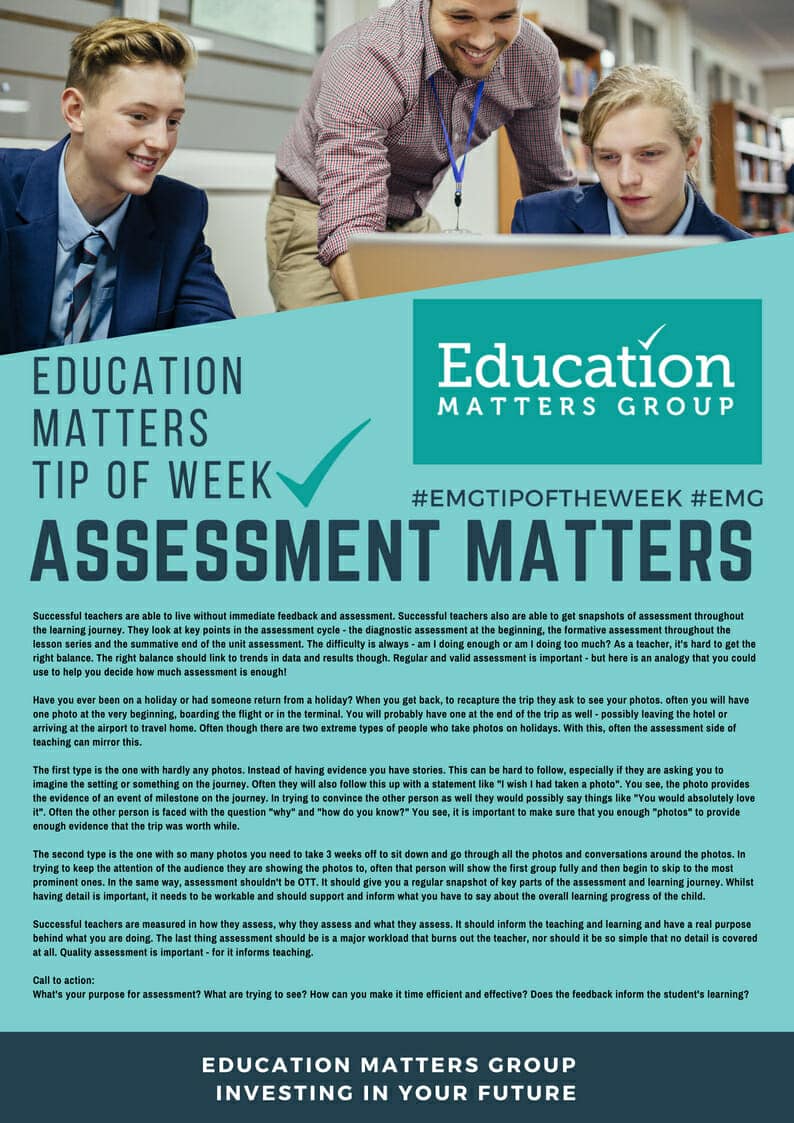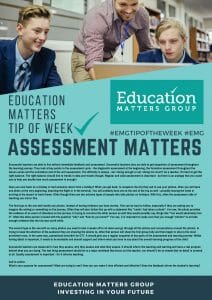 How do you know if you are doing the things that matter in terms of assessment?? How do you make sure you are assessing the right things without burning yourself out?
Read below for our tip of the week on how "Assessment Matters" –
Follow us on #EMGtipoftheweek #EMG for weekly tips.