World Refugee Day – 20 June 2018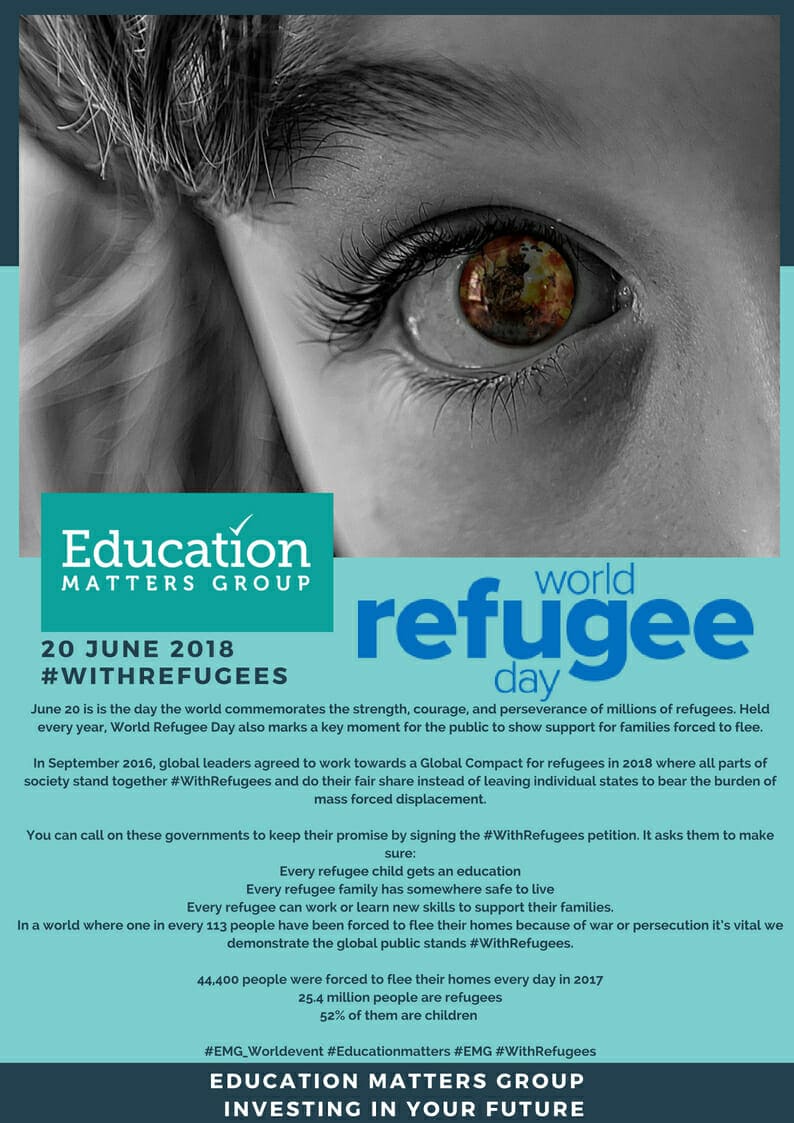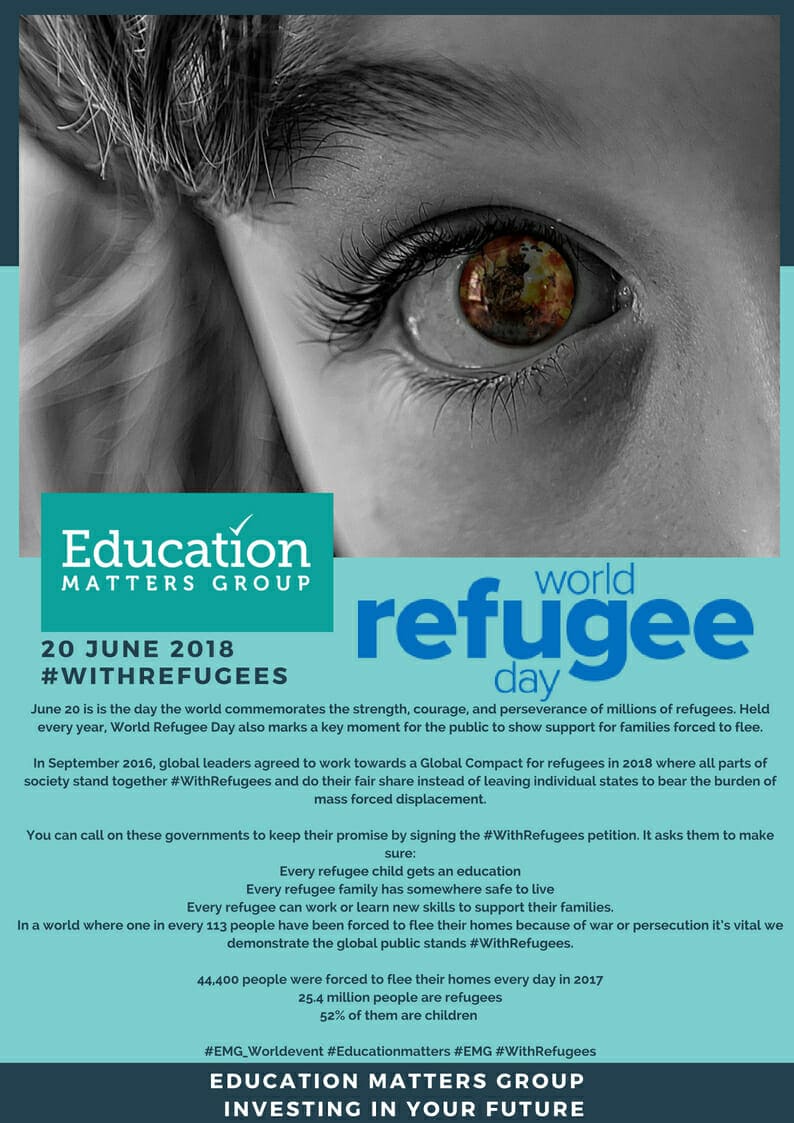 At Education Matters we recognise that our schools that we support are destinations for lots of Refugees across the world. The reality is that there is more that can be done. In the last year alone more than 40 thousand people were forced the flee their homes every day – 25 million are refugees with over 52% being children.
Some of Britain and the World's stars came from refugee background – Freddie Mercury, Mila Kunis, Rita Ora, Albert Einstein… simply saying that their background and where they came from doesn't determine their future. This however does not mean that we just ignore it-  actually some people need help and assistance. Being global citizens, we commemorate the strength, courage and perseverance of millions of refugees. This year, World Refugee Day also marks a key moment for the public to show support for families forced to flee.
Refugees are among the most vulnerable people in the world. The 1951 Refugee Convention and its 1967 Protocol help protect them. They are the only global legal instruments explicitly covering the most important aspects of a refugee's life. According to their provisions, refugees deserve, as a minimum, the same standards of treatment enjoyed by other foreign nationals in a given country and, in many cases, the same treatment as nationals.
The 1951 Convention contains a number of rights and also highlights the obligations of refugees towards their host country. The cornerstone of the 1951 Convention is the principle of non-refoulement. According to this principle, a refugee should not be returned to a country where he or she faces serious threats to his or her life or freedom. This protection may not be claimed by refugees who are reasonably regarded as a danger to the security of the country, or having been convicted of a particularly serious crime, are considered a danger to the community.
Here are some resources and information you could use:
https://www.unhcr.org/refugeeday/
http://www.un.org/en/events/refugeeday/index.shtml
You may also like to sign the petition at the following address to stand #WithRefugees – https://www.unhcr.org/withrefugees/
The petition asks decision makers to:
Ensure every refugee child gets an education.
Ensure every refugee family has somewhere safe to live.
Ensure every refugee can work or learn new skills to support their families.
#WithRefugees #EMG #Everychildmatters @Refugees @UN @UNICEF