EMG Tip of the Week – Expectation Matters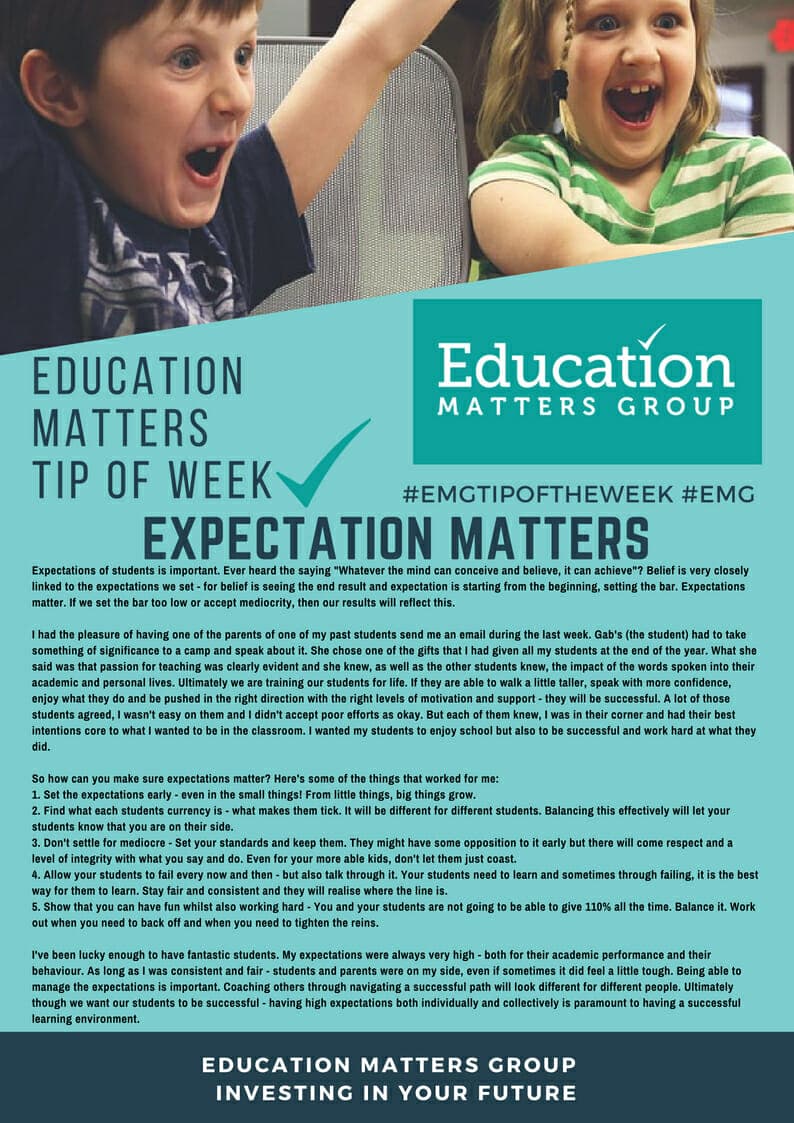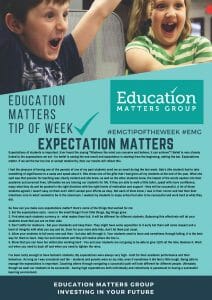 What you expect is what your students will become. A positive mindset needs to include a positive push in the right direction – not settling for mediocrity but pushing to reach better outcomes, both personally and academically for our students. Starting with the small things, having high expectations is a positive thing – making sure you manage this in a supportive and positive way.
Read below for our tip of the week on why "Expectations Matter" –
Follow us on #EMGtipoftheweek #EMG for weekly tips.
#Expectationsmatter