World Cup 2018 – Russia – Knockouts – Semi Finals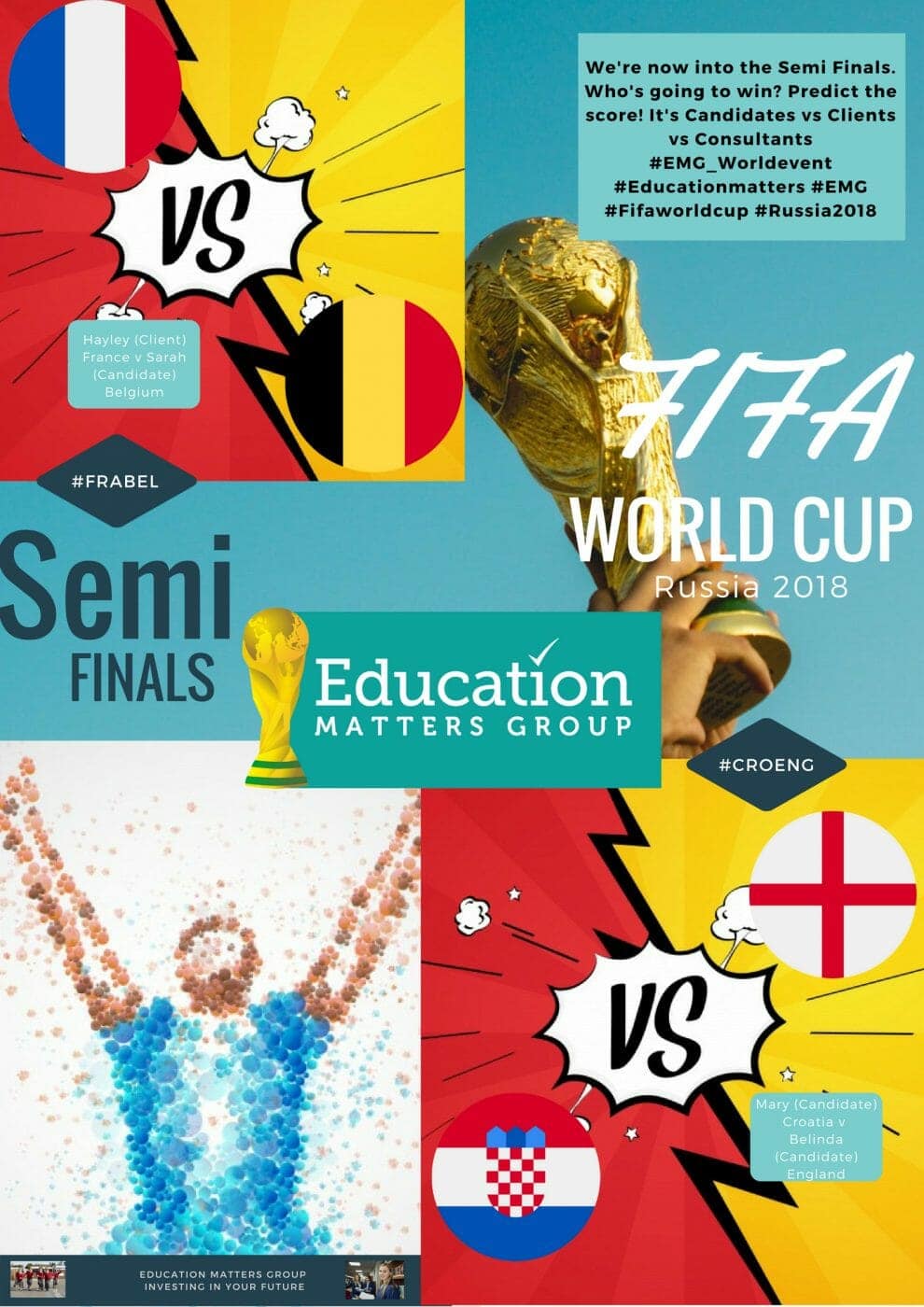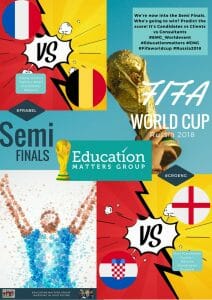 We are into the last 4 now – the last of the knockouts before the final. The winners play for glory and a place in history. There are no second chances at all.
We have our consultants, some of our candidates and clients battling it out. Who will prevail?
Game 1 of semi finals– One of our clients Hayley (France) battles it out against one of candidates Sarah (Belgium).
Both teams have world beaters – Mbappe, Giroud, Griezmann vs Lukaku, DeBruyne, Hazard. Will this game come down to the defense or even the keepers – Lloris v Courtois.
Game 2 of the semi finals – One of our candidates Belinda (England) battles it out against one of our candidates Mary (Croatia).
Is it finally coming home for England? Or will Croatia spoil the party?
England's Kane has the hopes of nation resting on the captain. Croatia's Modric – a small man – stands tall as a leader of a proud nation.
Who will prevail?? Who will win it? Follow #EMGWorldCup #Fifaworldcup #Russia2018 #EducationMatters #EMG #Worldcupsemifinals #Destinyawaits #itscominghome