EMG Tip of the Week –Open Parent Communication Matters!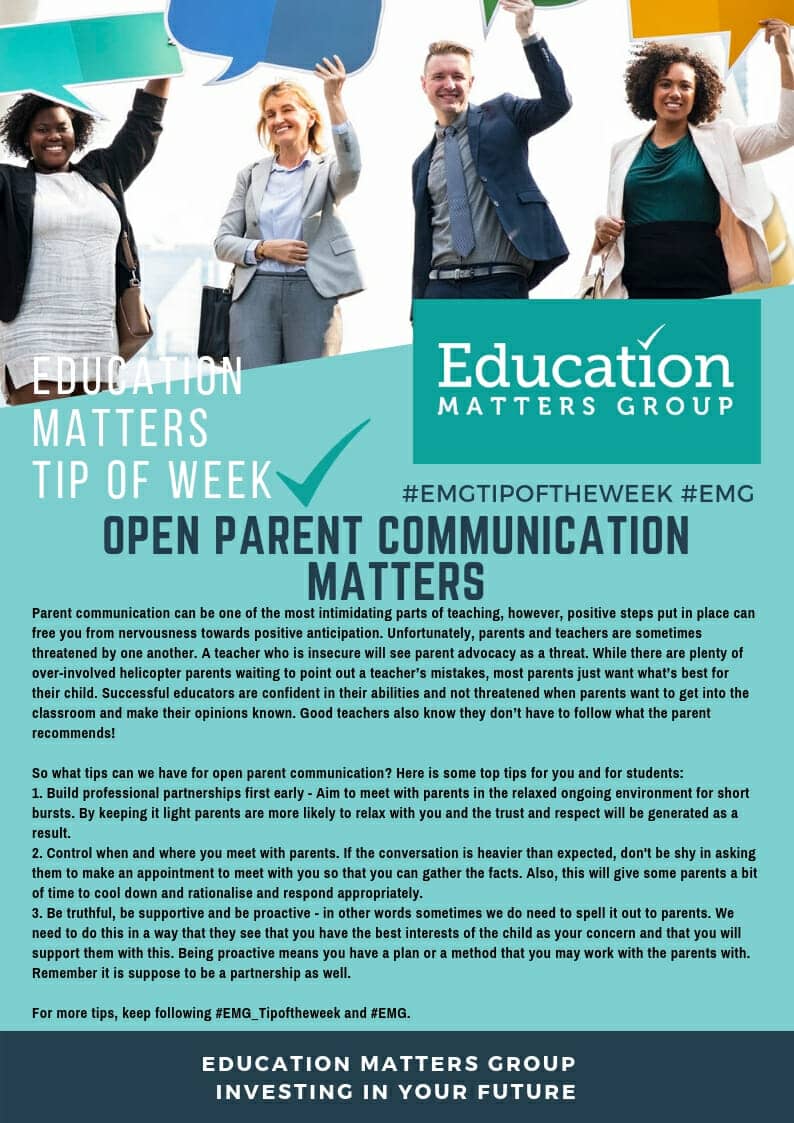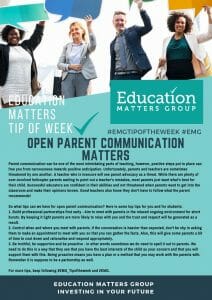 Successful teachers are not threatened by parent advocacy
Unfortunately, parents and teachers are sometimes threatened by one another. A teacher who is insecure will see parent advocacy as a threat. While there are plenty of over-involved helicopter parents waiting to point out a teacher's mistakes, most parents just want what's best for their child. Successful educators are confident in their abilities and not threatened when parents want to get into the classroom and make their opinions known. Good teachers also know they don't have to follow what the parent recommends! Great teachers are able to work with all parties concerned with the primary focus to get the best possible outcomes for the child. 
Read below for our tip of the week on how "Open Parent Communication Matters" –Follow us on #EMGtipoftheweek #EMG for weekly tips.