Meet the EMG Team – Introducing Michael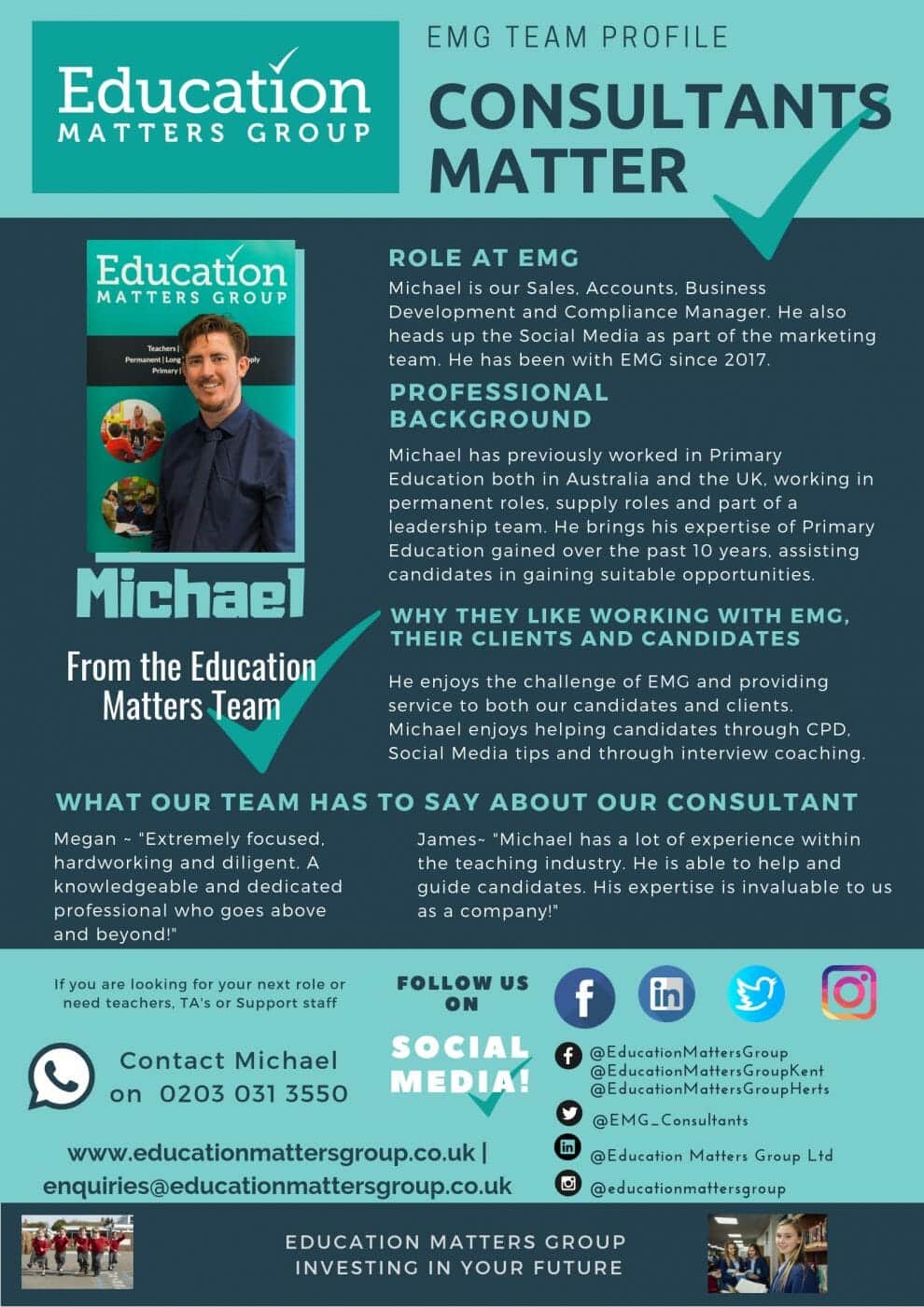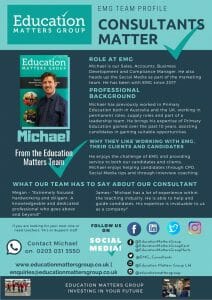 Our consultants and EMG Team matter to us! Meet Michael, our Sales, Accounts and Business Development Manager and Compliance Manager. Michael also runs the Social Media for EMG and co-ordinates the CPD training sessions for our candidates. As a former Primary Teacher, he has also had Senior Leadership experience, experience across 50 schools as a supply teacher in London and international teaching experience in Australia.
Michael is available to assist our candidates in interview preparation and for lesson preparation as well. He has a keen interest in helping candidates finding their next role and sharing his knowledge to help other people.
#EMGteam #EMG #Consultantsmatter