Oxfam Water Week – June 11th to 15th 2018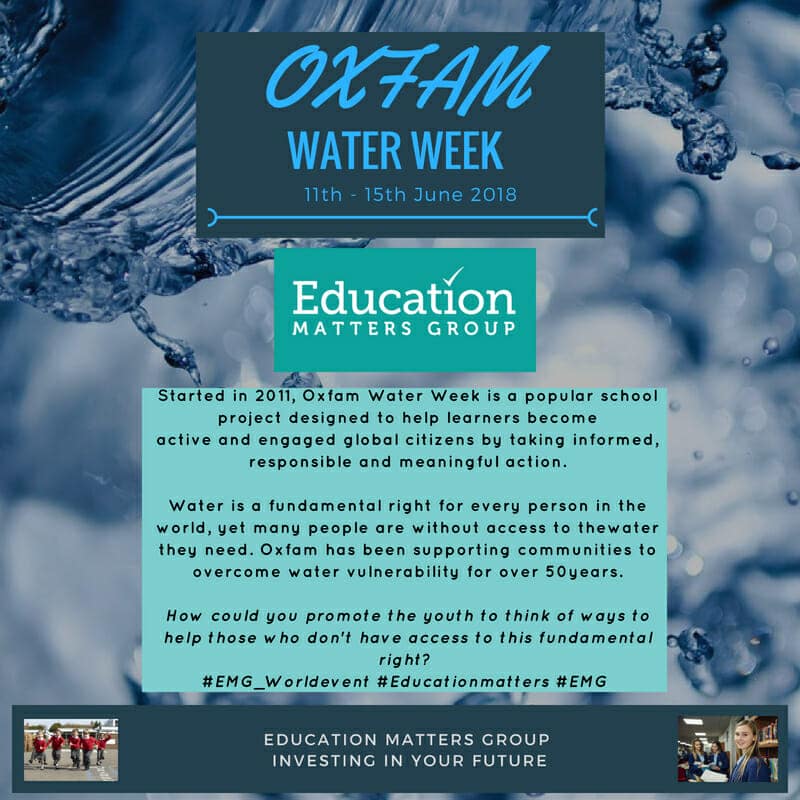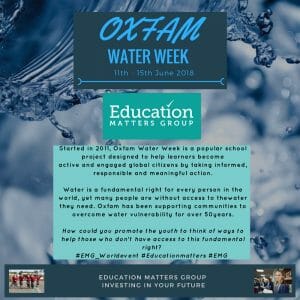 Oxfam's Water Week is a popular school project designed to help learners to become active and engaged global citizens – being informed and active participants.
Water is a fundamental right for every person of the world. Many however don't have access to the water they need.
This is definitely a worthwhile project to look into for your school – to build a greater understanding of the difficulties many face globally. Building reflective and active learners to impact the world, this is a great cause to develop awareness and perspective for students.
For more information visit https://www.oxfam.org.uk/oxfam-in-action/water-for-all/
@OxfamEducation #oxfamwaterweek #EMG