Fifa World Cup 2018 – 1 Day Away!!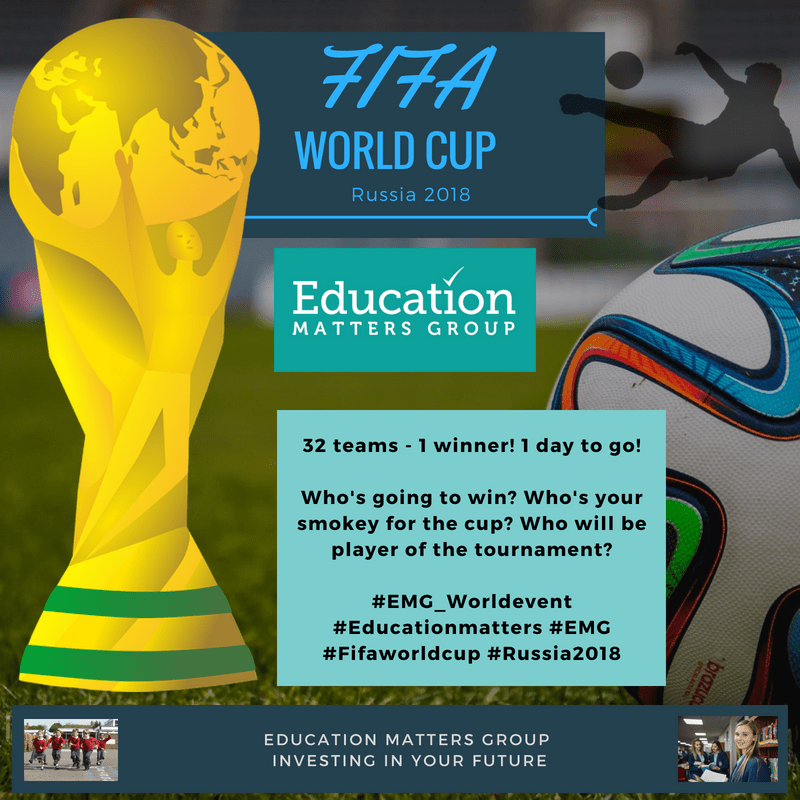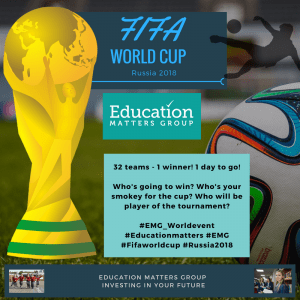 Every 4 years something magical happens! The Fifa World Cup is upon us. 32 teams in the finals. 8 groups. As the World Cup heads to Russia, many predictions are being made.
Will a South American team finally win one in Europe or will the European nations hold on to the cup? Who will be the tournaments top player – Messi, Ronaldo, Neymar….?
Let us know:
Who's your pick to win? Who's in the top 4 teams? Who wins the golden boot? Who has the golden gloves? Who is player of the tournament?
Follow us @EMG_Consultants #EMG #Fifaworldcup #EMGFifaworldcup