What Matters To Us- Ascent Foundation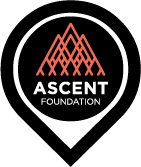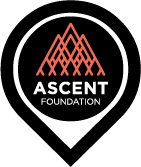 Each week we aim to promote areas of our team that matter to each of us. At Education Matters Group we have various partnerships and interests that are close to our hearts and that matter to us!
One of the things that matter to us is an organisation called Ascent Foundation who are a non for profit foundation who promote various groups and charities around the world. Michael, one of our consultants, has met with Michael Dunjey (founder of Ascent) https://educationmattersgroup.co.uk/matter/ascent-foundation/, discussing how they bring about action through his Foundation. Ascent's clear mission and agenda is "To Partner With Everyday People And Encourage, Empower And Release Them Into Their Purpose".
Ascent support two specific organisations – Free Set  and Love Mercy, who are both working towards equality for women by empowering them in some of the most challenging circumstances and providing the resources to free them from oppressive systems.


Freeset exists for the many women who have never had the choice to be free. They care about the thousands in West Bengal, India who are vulnerable to trafficking. These women don't get to choose their occupation, and they are committed to wanting to change that. They make bags, tees, and hand-woven fabrics, and love that they use part of India's long tradition of cotton and jute production. Through purchasing some of their merchandise, this helps provide over 250 women a fair wage. For more details, visit http://freesetglobal.com/ to visit their store. Your purchases help women to be freed from oppression and empowered to equality.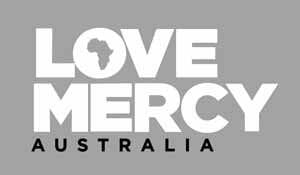 Love Mercy seeks to empower communities in Northern Uganda to overcome poverty after decades of civil war. Love Mercy's project "Cents for Seeds" is an agricultural micro financing program aiming to fund loans to 20 000 women by 2020. From money raised the program aims to empower and enable women to provide for their families. From a small donation, a woman is provided with 30kg loan of seeds, as well as the gardening tools and education workshops, and access to savings groups. A 30kg loan can harvest a yield of approximately 150kg – enabling a woman to release her family from poverty. For more detail on the "Cents for Seeds" project, visit http://www.lovemercyfoundation.org/what-we-do#centsforseeds .
At EMG, we know people matter, and we also know that through education, we have the power to make a difference through encouraging ourselves and others in standing in the gap for those who need help across the globe. #PressforProgress #EMGWhatMatters #EMGwhatmatterstous
To view more of the things that matter to our team, you can visit: https://educationmattersgroup.co.uk/about-us/what-matters-to-us/
Also if you would like to view more about what Ascent does to empower people across the globe – visit http://ascentfoundation.com.au/