Want to get a £100 gift voucher?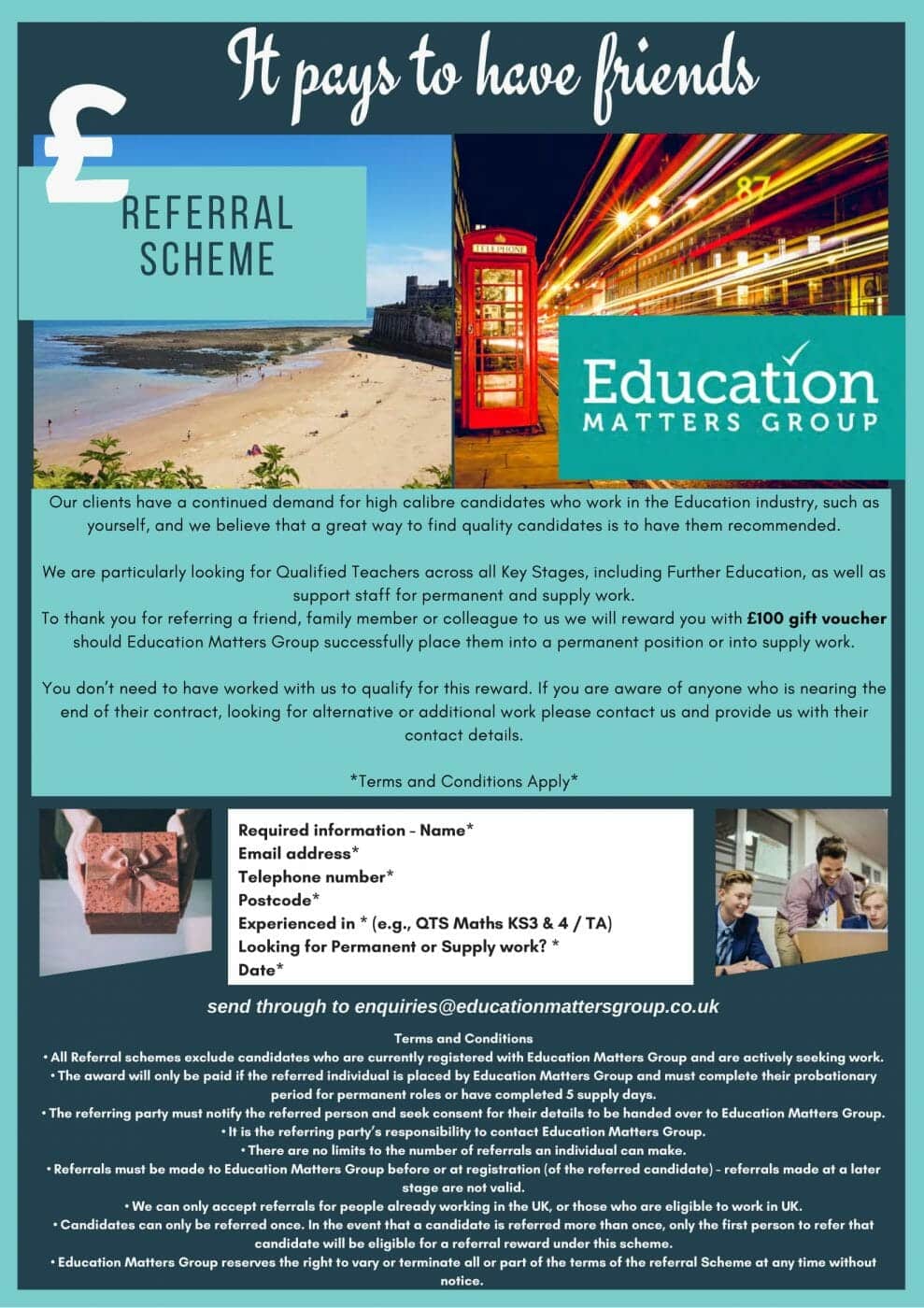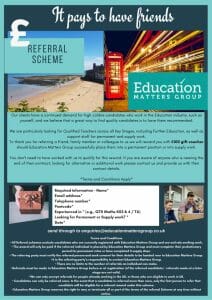 Look no further!
EMG's Referral Scheme… and you don't even need to have worked with us!
We are particularly looking for Qualified Teachers across all Key Stages, including Further Education, as well as support staff for permanent and supply work.
To thank you for referring a friend, family member or colleague to us we will reward you with £100 gift voucher should Education Matters Group successfully place them into a permanent position or into supply work.
Click on the image below for full details..