EMG Tip of the Week – Targeting Fun Matters !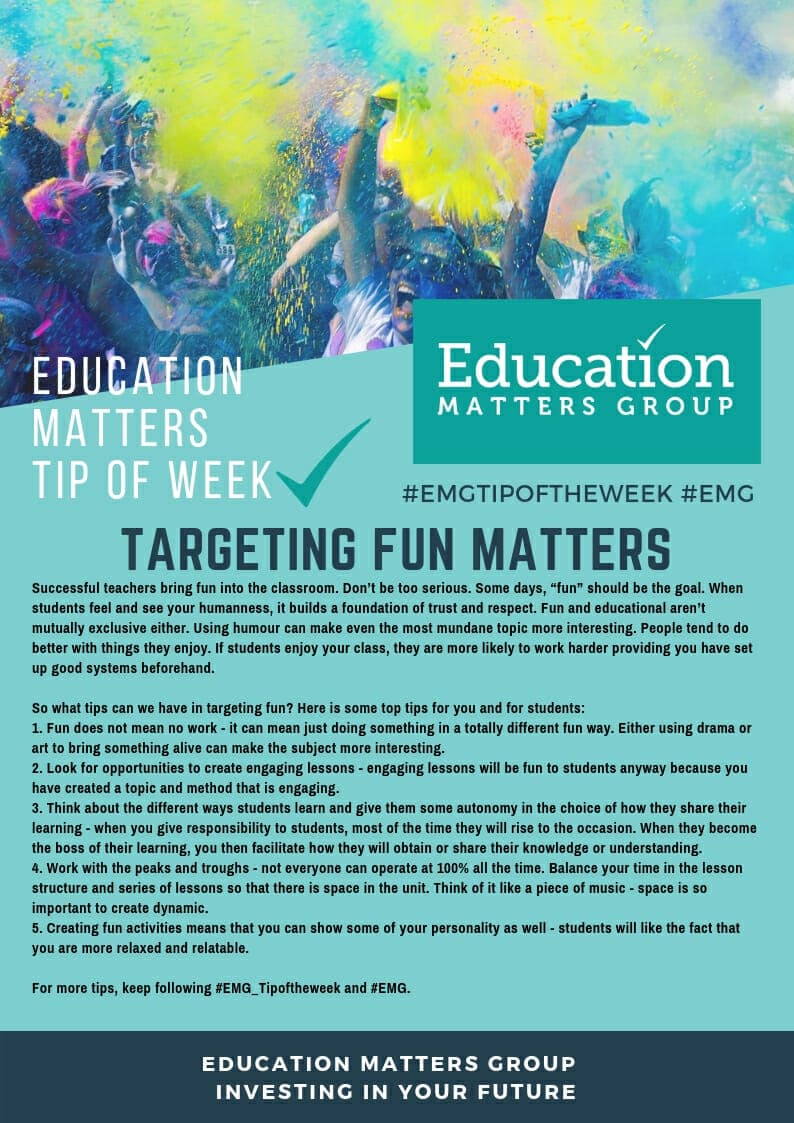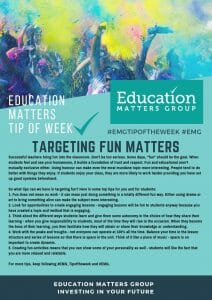 Successful teachers bring fun into the classroom
Don't be too serious. Some days, "fun" should be the goal. When students feel and see your humanness, it builds a foundation of trust and respect. Fun and educational aren't mutually exclusive either. Using humour can make even the most mundane topic more interesting. Remember to keep the humour in check though – this is not used to be your training ground for a stand up routine. Keeping it in balance is a wise way to move forward. 
Read below for our tip of the week on how "Targeting Fun Matters" –Follow us on #EMGtipoftheweek #EMG for weekly tips.