Happy Half Term – Are you looking for a January Role?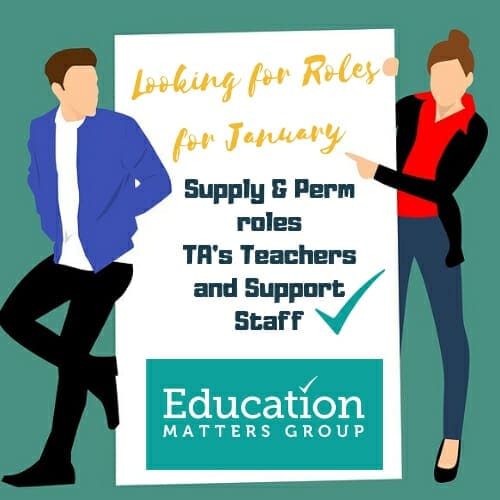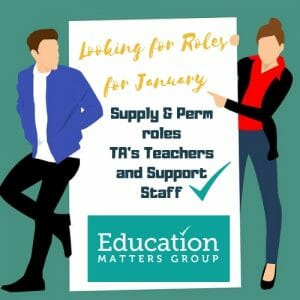 Have you reached half term and not liking your current situation? Are you looking for a role for January? Considering your options? Call us for a confidential chat about possible options for you for the new year and for the end of 2018. Whether you are a TA, Teacher or support staff, we work with Primary, Secondary, SEN and Further Ed Schools in London, Kent and Hertfordshire.
Give us a call on 0203 031 3550 or email us at enquiries@educationmattersgroup.co.uk . Half term is a great time to consider your options.